How Chevron Plans to Use UAVs and AI to Deliver Big Profits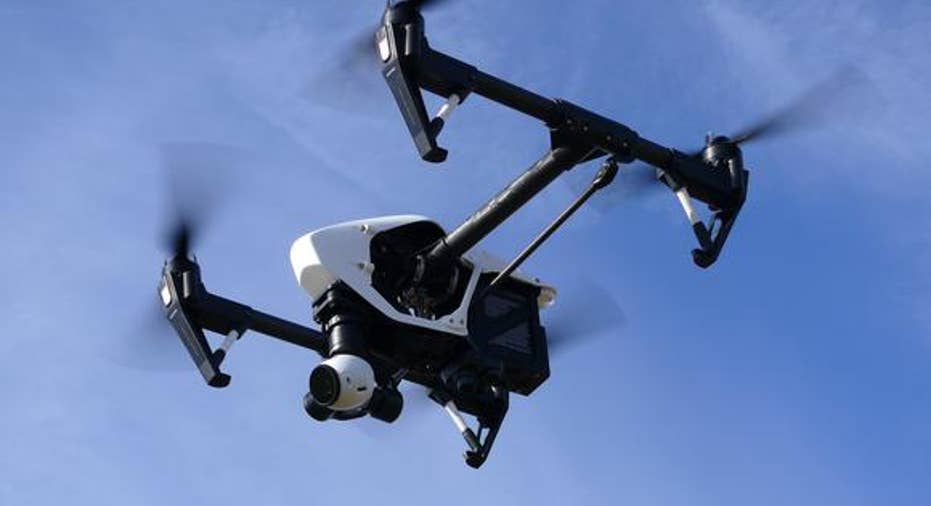 Image Source: Pixabay.com
Artificial intelligence and UAVs are two emerging technologies with big potential. Due to the continual breakthroughs in semiconductors, natural language processing, and other technologies, some scientists think that AI could eclipse human intelligence as soon as 2029. Given the improvements in weight reduction and battery technology, many investors believe UAVs could do everything from powering Internet connections to delivering products quickly over the next decade too.
Given the two technologies' potential, it isn't surprising that Chevron (NYSE: CVX) has big plans for artificial intelligenceand UAV technology for its future. Let's explore in more detail.
HowChevronis putting AI to workChevron is currently using AI to identify new well locations and stimulation candidates in California. By using AI software to analyze the company's large collection of historical well performance data, the company is drilling in better locations and has seen production rise 30% over conventional methods. Chevron is also using predictive models to analyze the performance of thousands of pieces of rotating equipment to detect failures before they occur. By catching the problems before they become serious, Chevron has avoided unplanned shutdowns and has lowered its repair expenses. The increased production and lower repair costs have translated to more profit per well.
Although artificial intelligence doesn't play a big part in Chevron's operations right now, AI software is constantly improving. As technology advances, AI will help Chevron find new well locations in other projects outside California and lower finding costs. It will catch problems outside of rotating equipment and increase productivity. It will reduce non-productive time and increase return on investment. Overall, analysts believe artificial intelligence and digital technologies will unlock trillions of dollars of productivity gains over the next decade in the industrial sector, with the oil and gas sector being one of the prime beneficiaries.
How Chevron plans to use UAVsLike AI, UAVs currently play a small but efficient role in Chevron's operations.
In Europe, Chevron has used unmanned aerial vehicles to visually inspect flare tips on the Alba and Captain platforms in the North Sea. Using UAVs reduces the safety risk to the contractors and employees who used to do the inspections hundreds of feet above the water. Now the contractors and employees can do the inspections safely behind a monitor screen. Because of the advancements in camera and imaging technology, Chevron can perform the same quality of inspection without putting its employees at risk.
In offshore Western Australia, Chevron has used UAVs to monitor turtle tracks and nests around its billion-dollar Wheatstone Project to gather necessary environmental compliance information.Using UAVs has been a more effective and non-obtrusive method than using humans to collect the information.
As regulation concerning unmanned aerial vehiclesin different nations advance to allow for more usage, Chevron will use UAVs for more purposes and in more locations. Currently, regulation in the United States is very strict and requires UAVs to remain in the line of sight for operators for safety purposes. The regulations make inspecting pipelines with UAVs difficult, given that the operators of the UAVs would be miles away. However, Chevron has received an exemption from some of those regulations and plans to use UAVs to do aerial surveying, mapping, and detecting potential operational threats in the near future. Chevron hopes to eventually use UAVs to monitor its pipeline, production, and shipping operations. Using UAVs to gather data will save Chevron tens of millions in asset monitoring and surveying costs and will help the company catch more problems before they occur.
Using AI and UAVs fits with the Chevron WayA big reason Chevron has been one of the leaders in realizing the most upstream earnings per barrel before the crude crash was that it used the most efficient technologies to optimize profits. Given Chevron's commitment to artificial intelligence and UAVs, that focus on efficiency will continue, and the company'sAI and UAV efforts could give Chevron a competitive advantage versus smaller companies.Because Chevron is larger, the company can spread the costs through more of its operations, thus lowering the cost of AI research per barrel. The company could also get bigger discounts from third party UAV contractors.
One of the tangible impacts investors can watch for as an indicator of AI/UAV success is Chevron's unscheduled downtime for refineries and other projects. As AI and UAV monitoring improves, unscheduled downtime will decline as AI software catches problems before they occur. Less unscheduled downtime, increased productivity, and lower finding costs should also lead to higher returns on capital when controlling for project cost and crude prices.
The article How Chevron Plans to Use UAVs and AI to Deliver Big Profits originally appeared on Fool.com.
TMFJay22 has no position in any stocks mentioned. The Motley Fool owns shares of and recommends Chevron. Try any of our Foolish newsletter services free for 30 days. We Fools may not all hold the same opinions, but we all believe that considering a diverse range of insights makes us better investors. The Motley Fool has a disclosure policy.
Copyright 1995 - 2016 The Motley Fool, LLC. All rights reserved. The Motley Fool has a disclosure policy.