How Big Is the Connected-Vehicle Opportunity for Sirius XM?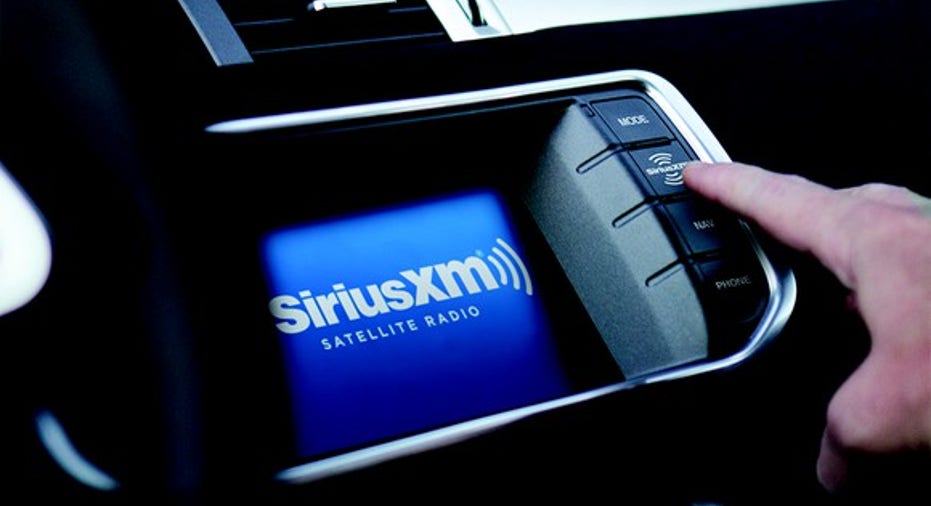 IMAGE SOURCE: SIRIUS XM.
It's been nearly three years since Sirius XM Holdings made a splash in the connected-vehicle services business with the $530 million acquisition of a unit of Agero, and it looks as if the satellite-radio provider is starting to get a better picture of what kind of potential the segment holds.
The upshot: If you're anticipating big things on the connected-vehicle services front, you may want to temper those expectations a bit.
The segment has been slower to evolve than the company had initially expected, and considering that executives set out rosy expectations for the segment two years ago, it's led to impatience on the part of analysts and investors eager to see what the future may hold.
CFO David Frear delivered about the clearest picture yet when he spoke at the Bank of America-Merrill Lynch Global Telecom Conference earlier in June. Frear said Sirius believes that connected-vehicle revenue is likely to grow at a faster rate than radio subscription revenue, the company's bread-and-butter business. That's good news, since it should help to buoy overall growth as the company's new-car business matures and its efforts to ramp up used-car subscriptions shape up. But there's also some not-so-good news. It seems that connected-vehicle services will have a pretty low ceiling in terms of overall revenue they will generate for Sirius XM moving forward.
"It's going to be a nice growth business. It's going to be accretive to growth, accretive to cash flow, accretive to margins. ... but it is a wholesale business-to-business thing. Unit prices are much lower than they are in the satellite radio business," Frear said.
Silence doesn't always speak volumes
After it acquired the connected-vehicle unit from Agero, the company predicted "strong double-digit [growth] rates over the next many years." The company was pretty quiet about the division after that.
That can be frustrating for investors, but we should be cautious about reading too much into it. One of the reasons Sirius executives haven't been saying much about it is that they've been negotiating deals with automakers, Frear said. Even today, it has additional deals in place that it can't discuss because the car companies aren't yet ready to, he said. "And so it hamstrings us a little bit in what we can really say about it," Frear said in the presentation.
It's growing, mostly as expected, but ...
What Frear did say is that the company still believes the connected-vehicle business is going to develop into "exactly what we described when we acquired" the Agero unit. Sirius has found more interest from carmakers than it initially thought, but deals have apparently been slower to come together than anticipated.
Frear pegged the unit's contribution to revenue at about 2%, which would work out to around $90 million, based on 2015 revenue, and a bit less than the $100 million executives initially said they expected of the company.
But perhaps the most telling revelation in Frear's comments was that while he resisted speculating in detail about the segment's potential over the long term, he said it "isn't going to become 10%." Frear drew a comparison to the company's advertising business. In 2015, advertising came in at $122 million, or just shy of 3% of overall revenue.
This won't be a juggernaut
The connected-vehicle segment is a departure for Sirius in that it's not a service the company is primarily looking to sell to consumers, but rather to the automakers. With satellite radio, the company deals with car companies to get its equipment installed and get car buyers signed up for trials, but after that, it deals directly with the consumer.
From a consumer perspective, there's not a lot for Sirius XM to do to differentiate itself from its competitors in connected-car services. Every bundle of services includes popular features such as automatic crash notification, remote door unlocking, vehicle location tracking, and turn-by-turn directions.
But there also aren't many competitors, Frear said, noting that OnStar serves General Motors and Verizon has agreements with a few automakers.
If there's one thing that's going to set the ceiling for Sirius, it's that the total addressable market just isn't that large -- at least not in comparison with the market for satellite radio.
The company says it plans to have more details in the coming quarters as automakers announce their agreements with the company, including what kind of margins investors may expect out of the connected-vehicles segment. But it's now clear that while it should boost revenue growth and cash flow, this business will remain a relatively small part of Sirius XM moving forward.
The article How Big Is the Connected-Vehicle Opportunity for Sirius XM? originally appeared on Fool.com.
John-Erik Koslosky has no position in any stocks mentioned. The Motley Fool owns shares of and recommends VZ. The Motley Fool recommends BAC and GM. Try any of our Foolish newsletter services free for 30 days. We Fools may not all hold the same opinions, but we all believe that considering a diverse range of insights makes us better investors. The Motley Fool has a disclosure policy.
Copyright 1995 - 2016 The Motley Fool, LLC. All rights reserved. The Motley Fool has a disclosure policy.