How Beaten-Down Mallinckrodt Can Turn Things Around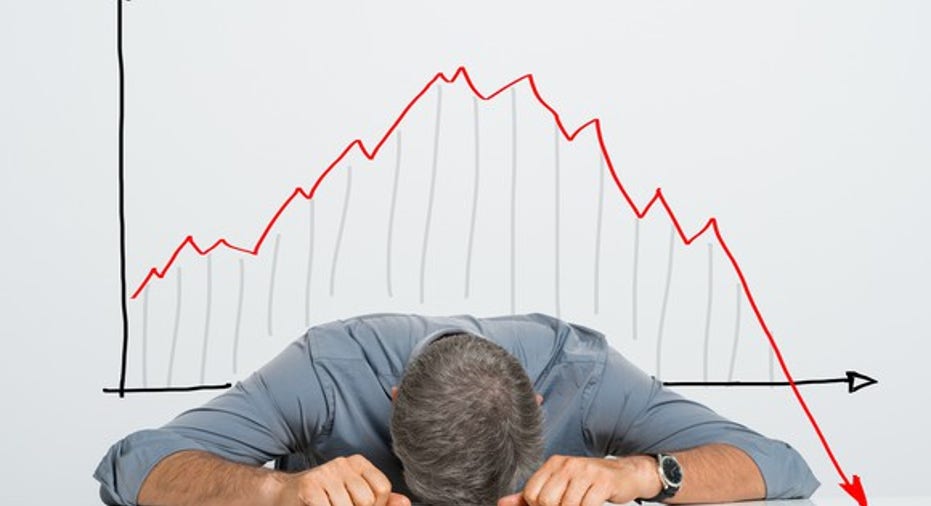 In just three months, Mallinckrodt (NYSE: MNK) has lost nearly 30% of its market cap. Between attacks from a noted short-seller and a disappointing outlook for its specialty generics business, nothing seems to have gone right for the drugmaker. Can Mallinckrodt turn things around? Yes. Here's how.
Image source: Getty Images.
Milk Acthar for all it's worth
Acthar is Mallinckrodt's top-selling product, pulling in $1.16 billion in the last fiscal year. The company should be able to generate even more revenue growth from the drug.
Although Acthar is approved for 19 indications, Mallinckrodt currently only promotes the drug in 10 of them. One of the biggest criticisms of Acthar is that there hasn't been sufficient clinical evidence to justify use of the drug in treating some diseases. What the company needs is additional data to support the approved indications. The good news is that Mallinckrodt is working to get that data.
Mallinckrodt conducted a small pilot study focused on use of Acthar in treating patients with lupus who had not responded well to previous therapies. The data from that study looked promising, so the company now plans to move forward with a larger study. Mallinckrodt is taking a similar approach with rheumatoid arthritis and multiple sclerosis.
While maximizing revenue from the currently approved indications is most important, Mallinckrodt also recently announced initiation of a phase 2 study of Acthar in treating amyotropic lateral sclerosis (ALS).Chief Scientific Officer Steve Romano said at the Piper Jaffray Healthcare Conference that the earlier ALS study suggested the potential for efficacy, but he cautioned that it's still early and he wanted to "temper enthusiasm."
Get help from the rest of the lineup
Acthar gets so much attention that it might be easy to overlook Mallinckrodt's other products. Inomax, a nitric oxide inhalation for treatinghypoxic respiratory failure (HRF) in term and near-term infants, generated over 20% of total revenue in fiscal year 2016. Mallinckrodt expects to see continued high sales growth for Inomax into 2017.
The company's other specialty brands combined for $665.9 million in sales in fiscal 2016, almost 29% of total revenue. Intravenous acetaminophen injection Ofirmev should keep its solid growth going, thanks in part to recently published data that showed the potential formultimodal analgesia to decrease hospital stay lengths for some patients.
Mallinckrodt needs to resolve some third-party manufacturing issues with its Therakos XTS system for administering immune cell therapy. This product is being discontinued, but the system still generates significant revenue. The company hopes to resolve the issues by early 2017.
What about the struggling specialty generics business? The challenges won't go away anytime soon. However, the specialty generics segment still generates nice cash flow for Mallinckrodt. Probably the best hope for improvement is to convince the U.S. Food and Drug Administration (FDA) that its generic extended-releasemethylphenidate tablets are therapeutically equivalent to brand versions.
Go on a shopping spree
Perhaps the quickest way to energize its stock would be for Mallinckrodt to make a smart acquisition. The company boughtregenerative skin tissue developerStratatech in August. With acquisitions listed as a top capital allocation priority, more deals could follow in 2017.
Mallinckrodt CEO Mark Trudeau has identified the types of companies that he'd most like to buy. During the company's recent earnings conference call, Trudeau said that the hospital, autoimmune disease, and rare disease markets were what he wanted to go after.
The company is in pretty good shape to make another acquisition. Mallinckrodt had $465.8 million in cash and cash equivalents at the end of September. Its net debt leverage ratio is around 3.3 factoring in the sale of its nuclear imaging business.
Looking ahead
Will Mallinckrodt mount a comeback in 2017? I think it's possible.
Right now, the stock has a lot of bad news baked into the price. It should only take a little positive news to help boost shares. Increased growth for Acthar, a surprise from the FDA onextended-releasemethylphenidate, and/or a good acquisition would probably do the trick.
10 stocks we like better than Mallinckrodt When investing geniuses David and Tom Gardner have a stock tip, it can pay to listen. After all, the newsletter they have run for over a decade, Motley Fool Stock Advisor, has tripled the market.*
David and Tom just revealed what they believe are the 10 best stocks for investors to buy right now... and Mallinckrodt wasn't one of them! That's right -- they think these 10 stocks are even better buys.
Click here to learn about these picks!
*Stock Advisor returns as of November 7, 2016
Keith Speights has no position in any stocks mentioned. The Motley Fool has no position in any of the stocks mentioned. Try any of our Foolish newsletter services free for 30 days. We Fools may not all hold the same opinions, but we all believe that considering a diverse range of insights makes us better investors. The Motley Fool has a disclosure policy.