How Baidu Got Its Groove Back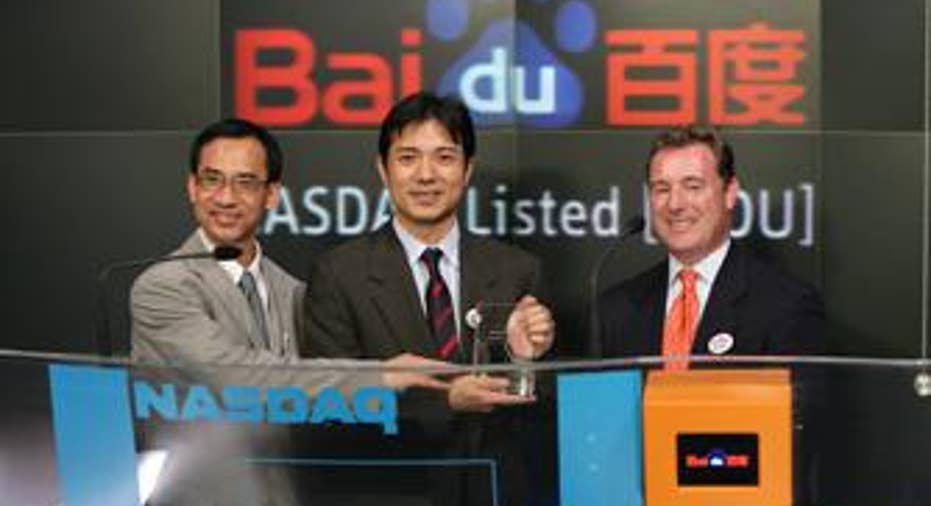 Image source: Baidu.
Shares ofBaidu moved higher on Friday after posting better-than-expected quarterly results. This is the second time in a row Baidu has posted encouraging financials after a Thursday close, sending the stock higher on the final trading day of the week.
Friday's 4% pop in Baidu stock wasn't as robust as the10% popthat investors were treated to following late February's fourth-quarter report, but it's the direction that matters. After a couple of stumbles through 2015, it's not necessarily scary to own Baidu going into a quarterly earnings call.
The rebound is real. Baidu stock has now risen 39% since bottoming out in early February.
Revenue climbed 24% since the prior year's freshman quarter to hit $2.45 billion, but it's a heartier 31% top-line advance if you back outQunar. Qunar is the online travel business that Baidu spun off a few years ago, but is no longer being considered in Baidu's revenue after a recent de-consolidation. Baidu's showing on the top line clocks in on the high end of its earlier guidance range. Net income took a 19% dip, but that's not a deal-breaker given Baidu's push to explore growth outside its flagship search business.
The report was enough to get Brean Capital to upgrade the stock. Analyst Fawne Jiang is going from hold to buy with a price target of $235, encouraged by Baidu's better-than-expected outlook for the second quarter and the reborn dot-com darling's ability to stabilize its exposure to costly online-to-offline (O2O) endeavors.
Baidu's strong report was enough to find the stock briefly trade above $200 on Friday. This is the first time Baidu stock has hit that milestone since mid-December of last year.
It's not just the de-consolidation of Qunar that is drawing investor interest back into Baidu. Several of its profit-slurping O2O initiatives could turn out to be juicy cash-out events. Baidu has already received insider interest to take over its iQiyi video streaming business, a deal that would result in a windfall north of $2 billionfor Baidu if it plays out. CEO Robin Li revealed during Baidu's earnings call that Baidu Takeout Delivery recently concluded a financing round that values the restaurant-ordering platform at a cool $2.5 billion. In short, we're starting to see the business ventures that have been a drag on Baidu's profit margins in recent years positioning themselves as lucrative money makers.
Baidu is targeting another quarter of modest growth. It sees 21% to 24% year over year for the current period, or up between 28% and 31% if you factor out Qunar's de-consolidation. With growth holding steady, and its profit-suppressing businesses transforming into catalysts, Baidu is hot again on Wall Street.
The article How Baidu Got Its Groove Back originally appeared on Fool.com.
Rick Munarriz has no position in any stocks mentioned. The Motley Fool owns shares of and recommends Baidu. Try any of our Foolish newsletter services free for 30 days. We Fools may not all hold the same opinions, but we all believe that considering a diverse range of insights makes us better investors. The Motley Fool has a disclosure policy.
Copyright 1995 - 2016 The Motley Fool, LLC. All rights reserved. The Motley Fool has a disclosure policy.