How Badly Will Brexit Hurt Ford Motor Company?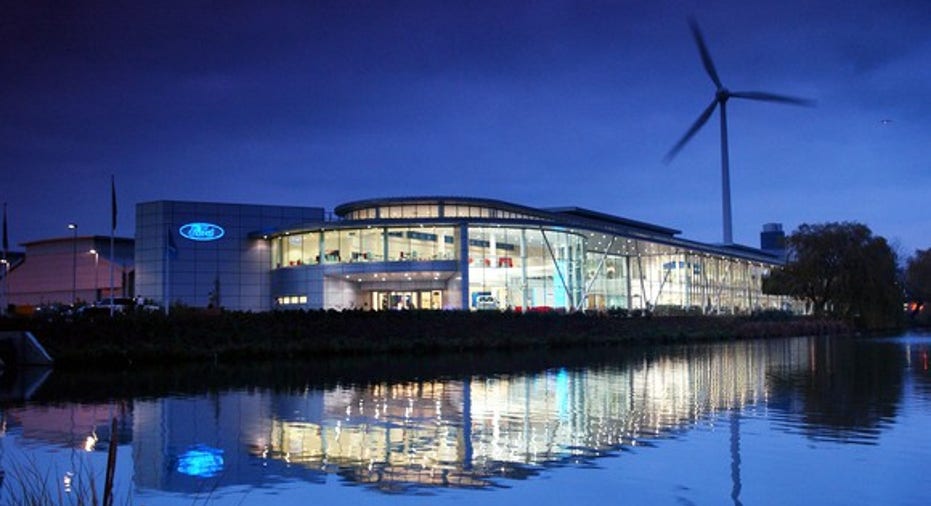 Ford has 3 factories in the U.K. Its Dagenham facility builds diesel engines that are shipped to other Ford factories in Europe. Image source: Ford Motor Company.
How badly will the United Kingdom's decision to leave the European Union hurt Ford Motor Company ?
Investors weren't optimistic in the aftermath of last Thursday's vote. Ford's share price plunged over 6% in trading on Friday, and it dropped again in early trading on Monday morning.
Whythe sell-off? Because Ford does a lot of business in the U.K. -- and there are reasons to be concerned about that business.
The U.K. is a very important market for Ford
There are a few reasons auto investors should be concerned about Brexit. First and foremost, it's possible this disruption could dent Europe's recovering economy -- and it's very likely it will dent the U.K.'s. Second, while it may be a while before we know for sure, it's possible new trade barriers could complicate the movement of completed cars or parts between the U.K. and the eurozone.
A slowdown in Europe's new-car market would be painful for Ford. Ford isn't the biggest player in Europe's auto business (that would be Volkswagen), but it has a significant presence, and Europe has long been an important part of Ford's global business. Last year, Ford sold 1,283,400 vehicles in the 20 markets that make up western and central Europe, giving it an 8% market share.
But here's why investors are worried: A third of those sales (438,100 vehicles, or 34%) were in the U.K., where a recession now seems more likely than not. Ford sells significantly more vehicles in the U.K. than it does in any other single European market.
A recession in the U.K. wouldn't be the end of the world for Ford, but it would be painful. After several years of restructuring (and big losses), Ford is finally close to sustainable profitability in the Old World. A hit to its important British business would be a significant setback.
What about those trade barriers?
Trade barriers between the U.K. and the eurozone could also be a hassle for Ford, but it's hard to know what it would mean in terms of costs. Ford has two engine factories in the U.K. and a 50% interest in a transmission plant that is operated as a joint venture with Magna'sGetrag transmissions unit. Those factories supply components to Ford assembly plants (the factories that build completed vehicles) in places like Spain and Germany.
If there are new trade barriers imposed, it could add costs and hassles to the process of shipping those engines and transmissions. But it may be months before we know how the no-longer-open border between the U.K. and Europe will impact Ford's logistics.
The upshot for Ford investors: Cause for concern, but not for panic
I'm a Ford investor, and I think it's far too early to think about selling Ford over Brexit. While the market had its usual knee-jerk reaction to the news, long-term investors have no need to "shed risk" because of short-term concerns.
Ford's longer-term prospects remain bright. While Brexit might set back Ford's plan to put Europe on a sustainably profitable footing, the Blue Oval still has a solid balance sheet, strongly profitable operations in North America and Asia, and a savvy and careful management team. We'll watch this closely, but I see no reason to sell right now.
The article How Badly Will Brexit Hurt Ford Motor Company? originally appeared on Fool.com.
John Rosevear owns shares of Ford. The Motley Fool owns shares of and recommends Ford. Try any of our Foolish newsletter services free for 30 days. We Fools may not all hold the same opinions, but we all believe that considering a diverse range of insights makes us better investors. The Motley Fool has a disclosure policy.
Copyright 1995 - 2016 The Motley Fool, LLC. All rights reserved. The Motley Fool has a disclosure policy.