How Arista Networks Is Succeeding in the Battle for the Data Center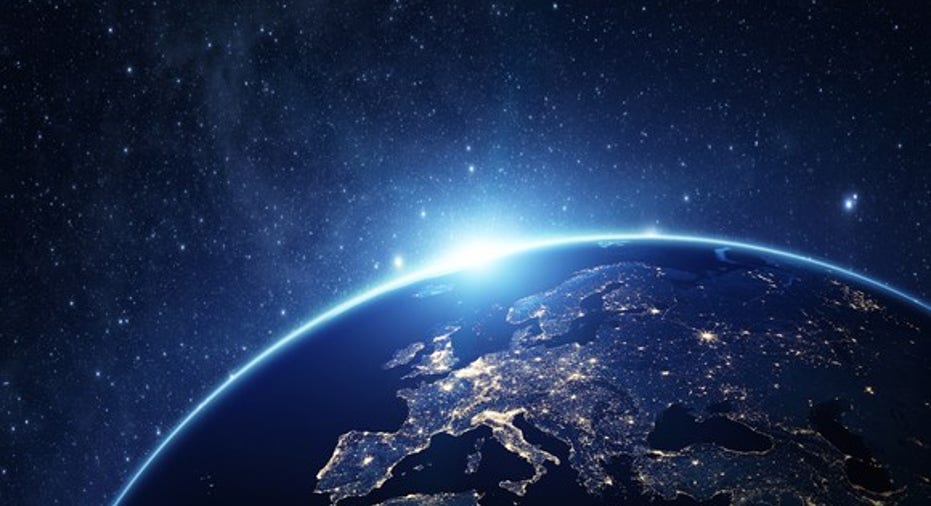 If you've had your head in the sand for the past five years, you might have missed the news that cloud computing is kind of a big deal. IDC says that spending on public cloud services and infrastructure will exceed $122 billion this year, up nearly 25% from last year. Moreover, IDC estimates this type of growth can continue through 2020. That is seven times faster than the rest of the IT industry!
It is safe to say that cloud computing is the dominant trend in IT spending today, and this is why competition among vendors that supply these massive data centers is so fierce.
Two rivals in the data center switching market are Cisco Systems (NASDAQ: CSCO) and Arista Networks (NYSE: ANET) and the latter has been racking up wins.
image source: Getty images.
Why Arista is winning
Analysts have noted that Arista's focus on software allows its data center clients to use cheap "merchant silicon" (aka off-the-shelf chips) and components from low-cost Asian suppliers. This allows Arista to make switches using the latest hardware components, which it can then program with its EOS operating system.
Given that data centers contain vast amounts of these switches to connect servers and other data centers, the price-performance characteristics of software-defined hardware is a winning formula. Cisco "can't match it," Needham analyst Alex Henderson said.
And Arista is going for more
Arista is also venturing into the routing market. BMO's Tim Long wrote about this new opportunity for Arista's price-disruptive products back in August (via Barrons): "Arista can deliver compelling TCO [total cost of ownership] advantages, with the company pointing to its 100GbE per port price of $3,000 versus $100,000 per port for a traditional router. Ultimately, we believe Arista and the use of merchant silicon will be disruptive to the router market, with optical transport representing a potential longer-term opportunity."
While switches are used to connect servers, computers, and other devices, routers are used to connect whole networks to the internet or other networks.However, technology is making the difference between switches and routers more blurry, which could allow switch vendors to move into routers, and vice versa. "Network design is changing. It's getting more difficult to distinguish switching from routing," Arista CEO Jayshree Ullal said recently. Therefore, it makes sense that Arista continues to target Cisco and routing competitor Juniper Networks (NYSE: JNPR).
If you can't beat 'em, sue 'em
Cisco is fighting the competition partly in court. Cisco claims Arista infringed on its user interface when designing its EOS software. Arista, after all, was founded by ex-Cisco employees.
In December, a jury sided with Arista. While it did find that Arista had infringed some Cisco copyrights, it found Cisco did not prove that Arista's design for its command line interfaces was fully attributable to Cisco's creativity. This was huge win for Arista, which, at least for now, avoided the $335 million in damages Cisco was seeking (not to mention future license payments). Cisco is appealing the ruling, so the battle isn't quite over.
A new threat to both Cisco and Arista
There is more to the story, however. While Arista is currently the disruptor, many cloud giants such as Facebook, Microsoft, Alphabet, and Amazon are designing their own switches.
The extent to which data center customers would design and use their own hardware is a point of debate among analysts. However, Arista wasted no time in responding. On March 7, the company announced a "containerized" version of its EOS software that would be able to run on these "white-box" hardware solutions from lesser known hardware companies.
This makes sense. It is better to realize a potential threat early and confront it rather than trying to hold on to the past. This could be an even greater problem for Cisco, which still has the largest market share and biggest brand name. That also means it has potentially the most to lose.
The market is on to these trends, however. Cisco trades at 17.5 trailing earnings, while Arista trades at a whopping 52 times trailing earnings. I see further price competition among switching and routing vendors in the months and years ahead, so investors would be smart to watch how things play out.
10 stocks we like better than Cisco SystemsWhen investing geniuses David and Tom Gardner have a stock tip, it can pay to listen. After all, the newsletter they have run for over a decade, Motley Fool Stock Advisor, has tripled the market.*
David and Tom just revealed what they believe are the 10 best stocks for investors to buy right now... and Cisco Systems wasn't one of them! That's right -- they think these 10 stocks are even better buys.
Click here to learn about these picks!
*Stock Advisor returns as of February 6, 2017
Suzanne Frey, an executive at Alphabet, is a member of The Motley Fool's board of directors. Teresa Kersten is an employee of LinkedIn and is a member of The Motley Fool's board of directors. LinkedIn is owned by Microsoft. Billy Duberstein owns shares of GOOG, AMZN, FB, and MSFT. The Motley Fool owns shares of and recommends GOOGL, GOOG, AMZN, Arista Networks, and FB. The Motley Fool recommends Cisco Systems. The Motley Fool has a disclosure policy.