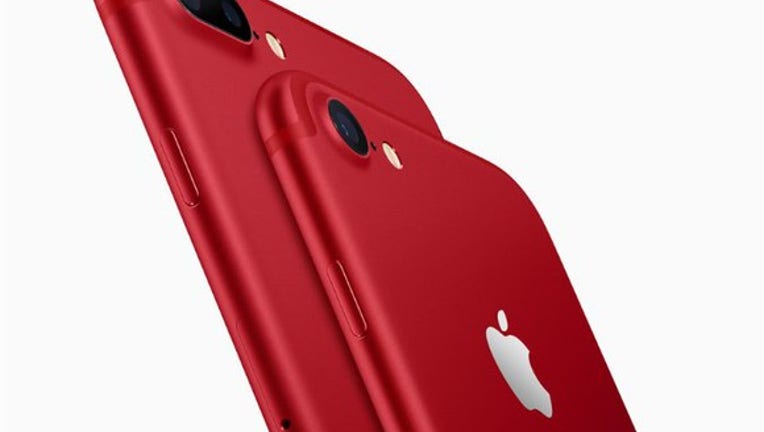 It shouldn't surprise anyone that Apple (NASDAQ: AAPL) makes most of its money from the iPhone. After its initial launch in mid-2007, the iPhone gradually replaced the iPod asApple's biggest revenue driver. Between fiscal 2008 and 2016, Apple's iPhone shipments surged from 11.6 million to211.9 million. During that period, Apple's annual revenue rose from $32.5 billion to$215.6 billion.
The seminal iPhone helped Apple crush former mobile kings Nokia and BlackBerry, sparked a tech shift which turned Microsoft and Intelinto underdogs, and made it the most valuable company in the world with a market cap of about $750 billion. Let's take a closer look at how important the iPhone is to Apple, and why its success is also a double-edged sword.
Apple's iPhone 7. Image source: Apple.
How much does the iPhone matter to Apple?
The annual launch of new iPhones remains one of the biggest tech events of the year for consumers, tech journalists, Wall Street analysts, and investors. But demand for the phones has clearly been slowing, due to competition from high-end Android rivals and the saturation of major markets like the U.S. and China. That's why last year's 211.9 million shipments actually representan 8% decline from the 231.2 million units the company shipped in 2015.
However, analysts believe that the tenth-anniversary iPhone 8 -- which will likely feature a glass body, edge-to-edge bezel-less OLED screen, and numerous hardware improvements -- will get growth back on track. Goldman Sachs analyst Simona Jankowski believes that iPhone shipments incalendar 2017 will reach 230 million. Last quarter, Apple's iPhone sales grew 5% annually and accounted for a whopping 69% of the company's top line.
Apple produces iPhones for about $200 andsells them for over $600. That total excludes R&D, marketing, and other expenses, but it still allows Apple to make a lot more money than Android OEMs, which are selling their devices at much thinner margins. That's why research firm Strategy Analytics reported that at the end of 2016, Apple raked in 79% of theentire smartphone industry's profits, despite controlling just 18% ofthe global market. That's also why Apple constantly promotes its devices as luxury products.
It's also how Apple takes prisoners
But it's not just the hardware revenue that matters to Apple -- the iPhone also represents the easiest way to lock users into iOS. After iPhone users start buying apps and media from the App Store and iTunes, they're less likely to leave behind their purchases by switching to Android devices.
Image source: Apple.
Apple clearly knows that its lock-in strategy works. That's why it boldly launched an "upgrade" program which lets people pay for their iPhones on a monthly basis for two years. That plan also gives customers AppleCare+ coverage, and works with all carriers since users are buying an unsubsidized device.After 12 months, users canswitch to the latest iPhone to reset the payment process.
It's highly unlikely that an Android OEM can launch a comparable "forever" plan, since Android users can easily swap between handset brands without losing all their Google Play content.
It's a launchpad for Apple Services
That brand loyalty makes the iPhone an ideal launch pad for Apple's growing Services business, which includes the App Store, iTunes, iBooks, AppleCare, Apple Pay, and Apple Music. CEO Tim Cook has repeatedly stated that Apple plans to grow its software services to offset its gradual slowdown in iPhone sales. Apple's Services revenue rose 18% annually and accounted for 9% of its top line last quarter, but there have been a few speed bumps.
Apple claims that Apple Pay's userbase tripled over the past year, but Loup Venture recently claimed that just 13% of iPhone usershave ever used the service. Wal-Mart still doesn't accept Apple Pay, and the service is stillbeing trampled by Tencent's WePay and Alibaba's AliPay in China. Apple Music hit20 million paid subscribers at the end of 2016, but questions about the platform's profit margins persist.
Why is the iPhone a double-edged sword?
It's easy to see why the iPhone is a double-edged sword. As long as iPhone sales are rising year-over-year, investors will be happy. But once interest in the iPhone finally fades, Apple needs new products and services to pick up the slack.
Mac sales rose and iPad annual sales fell last quarter, but their combined sales only accounted for 16% of Apple's revenues. The Apple Watch still generates so little revenue that it's included in the Other Products category, along with iPods, Apple TV, and Beats audio devices.
No one is sure what Apple's next big move will be -- whether it be new hardware products, media acquisitions, or connected cars -- but most investors agree that it needs to reduce the weight of the mighty iPhone on its top line.
10 stocks we like better than AppleWhen investing geniuses David and Tom Gardner have a stock tip, it can pay to listen. After all, the newsletter they have run for over a decade, Motley Fool Stock Advisor, has tripled the market.*
David and Tom just revealed what they believe are the 10 best stocks for investors to buy right now... and Apple wasn't one of them! That's right -- they think these 10 stocks are even better buys.
Click here to learn about these picks!
*Stock Advisor returns as of April 3, 2017
Teresa Kersten is an employee of LinkedIn and is a member of The Motley Fool's board of directors. LinkedIn is owned by Microsoft. Leo Sun owns shares of Tencent. The Motley Fool owns shares of and recommends Apple. The Motley Fool has the following options: long January 2018 $90 calls on Apple and short January 2018 $95 calls on Apple. The Motley Fool recommends Intel. The Motley Fool has a disclosure policy.