How Apple Inc. Can Keep the Premium iPhone a Step Ahead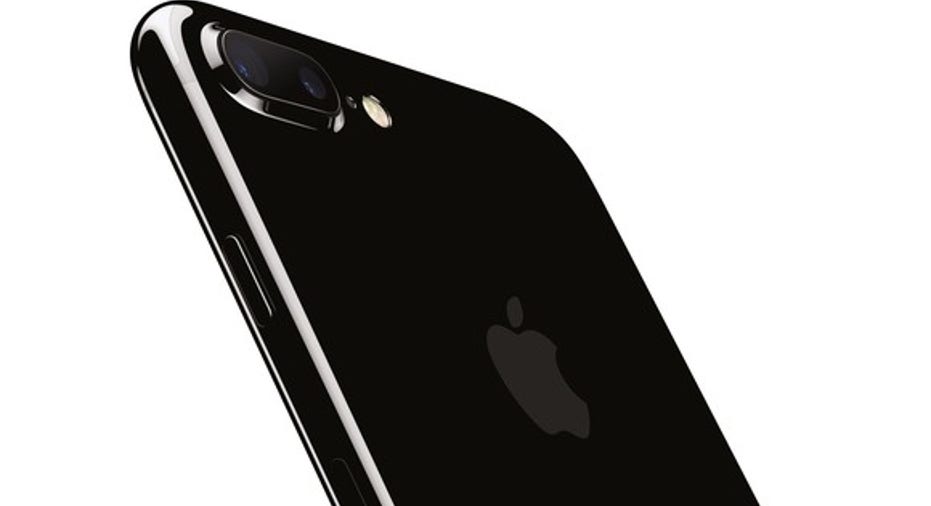 Later this year, Apple (NASDAQ: AAPL) is expected to launch a premium iPhone in addition to two direct successors to today's iPhone 7 and iPhone 7 Plus. The differentiating features of the new iPhone are expected to be the use of an OLED display (in contrast to less advanced liquid crystal displays) as well as a newer, more premium-looking industrial design.
However, at some point -- quite possibly with iPhone models that will launch in the fall of 2018 -- the more "mainstream" iPhone models will see design makeovers and incorporate the newer OLED display technology.
Image source: Apple.
How, then, after introducing a "premium" iPhone in the fall of 2017, can Apple continue to bring out differentiated premium iPhone models in the years ahead that will be worthy of a meaningful premium to the "standard" models.
In this column, I'd like to go over a couple of ways that come to mind.
Better cameras
One of the big selling points of this year's iPhone 7 Plus was the addition of a dual camera system. Apple used the dual cameras to enable a 2X optical zoom feature as well as a depth of field feature (Apple marketed it as "portrait mode").
Given that Apple reported that the iPhone 7 Plus is proving to be the company's best "Plus" model ever in terms of mix within the company's iPhone 7-series shipments, it's probably reasonable to assume that potential customers are willing to pay more for interesting camera features.
Going forward, I could see Apple introducing three tiers of camera functionality: a baseline camera tier for the standard iPhone, an upgraded version for the Plus variant, and then a still more feature-rich camera subsystem for the premium iPhone.
Indeed, as Apple will obviously want to charge more for said premium iPhone, it should have greater room in its bill of materials to use more expensive technologies (image sensors, lenses, etc.)
Better processors
Today, Apple uses the same A-series chips for its standard iPhone and its Plus iPhone model. The only iOS product that gets a fundamentally better processor is the company's iPad.
Going forward, though, it might make sense for Apple to differentiate its lineup based on the processors inside -- classic performance segmentation. The standard iPhone models could use the standard A-series chip (i.e. A11, A12, etc.) while the premium iPhone model could get, say, a "+" variant of that chip (i.e. A11+, A12+, etc.)
Apple wouldn't need to go crazy in necessarily building an all-new chip just for the premium iPhone (though there might be a compelling case for that), but what it could do is be more aggressive about picking the very best A-series processors that roll off the line and run them at higher speeds than what the "standard" A-series chips run at to deliver better performance.
A slightly faster chip by itself likely isn't going to convince many to go with a premium iPhone if they had no intention of doing so anyway, but such a marketing point could tip the scales if a customer is trying to figure out if the better, higher-priced model is really the way to go.
Better displays
Today, Apple already differentiates its iPhone models by display quality -- the Plus models use sharper displays than their standard counterparts. And, of course, Apple seems to be readying to segment by display technology even further in the coming product cycle (i.e. OLED for the premium model, LCDs for the standard models).
Apple should continue to do that going forward. Even once the mainstream iPhone models have gotten their eventual OLED upgrades, Apple can still differentiate its premium iPhone with other display enhancements such as curved displays, higher resolution displays, brighter displays, and so on.
Foolish takeaway
At the end of the day, Apple's job is this: it needs to build increasingly compelling products to drive iPhone upgrades (and potentially share gains), and it needs to segment its product line more aggressively to drive upsell and therefore maximize average selling prices/profitability for a given level of unit shipments.
Apple appears well on its way to fully exploiting the potential that exists here, and I think over the next couple of years -- beginning with the coming iPhone cycle -- investors will see an acceleration in these efforts that may ultimately enhance shareholder value.
10 stocks we like better than AppleWhen investing geniuses David and Tom Gardner have a stock tip, it can pay to listen. After all, the newsletter they have run for over a decade, Motley Fool Stock Advisor, has tripled the market.*
David and Tom just revealed what they believe are the 10 best stocks for investors to buy right now... and Apple wasn't one of them! That's right -- they think these 10 stocks are even better buys.
Click here to learn about these picks!
*Stock Advisor returns as of February 6, 2017
Ashraf Eassa has no position in any stocks mentioned. The Motley Fool owns shares of and recommends Apple. The Motley Fool has the following options: long January 2018 $90 calls on Apple and short January 2018 $95 calls on Apple. The Motley Fool has a disclosure policy.