How 8x8, Inc. Gained 27% in 2016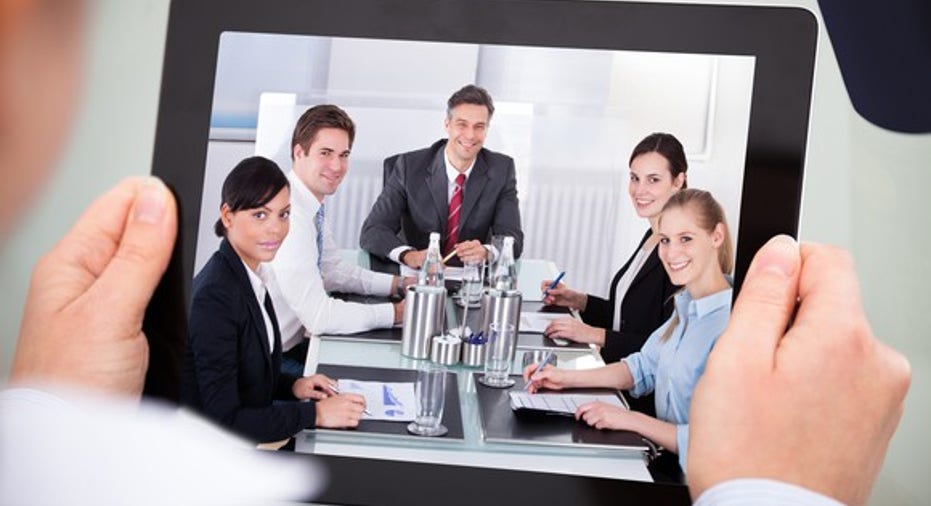 What happened
Shares of 8x8 (NASDAQ: EGHT) rose 26.6% in 2016, according to data from S&P Global Market Intelligence.
So what
The provider of internet-based voice and communications services put together a remarkable financial record last year. 8X8 beat Wall Street's earnings and sales estimates handily in each one of the year's quarterly reports,citing strong organic revenue growth among larger customers along the way. Large-scale corporate customers accounted for 53% of the company's total sales in the recently reported second quarter, and these big clients are also showing strong loyalty to the 8x8 brand by renewing their service contracts.
Image source: Getty Images.
Now what
8x8 is becoming a global voice over internet protocol (VoIP) service provider with recently opened data centers in Amsterdam, Singapore, and Brazil. The company's unique blend of digital voice and video communications products is gaining traction around the world, creating a new runway for international growth. Overseas sales still only account for 12% of total sales, up from 10% in the year-ago period.
Average sales per corporate customer are also on the upswing, increasing 14% year over year in the second quarter. 8X8 is not necessarily an investment for every portfolio given its near-breakeven bottom line and sky-high valuation ratios, but there's still plenty to love about this next-generation communications platform.
10 stocks we like better than 8x8 When investing geniuses David and Tom Gardner have a stock tip, it can pay to listen. After all, the newsletter they have run for over a decade, Motley Fool Stock Advisor, has tripled the market.*
David and Tom just revealed what they believe are the 10 best stocks for investors to buy right now... and 8x8 wasn't one of them! That's right -- they think these 10 stocks are even better buys.
Click here to learn about these picks!
*Stock Advisor returns as of January 4, 2017
Anders Bylund has no position in any stocks mentioned. The Motley Fool has no position in any of the stocks mentioned. The Motley Fool has a disclosure policy.