How 11 Mexico ETFs Are Responding to Trump Veto Threat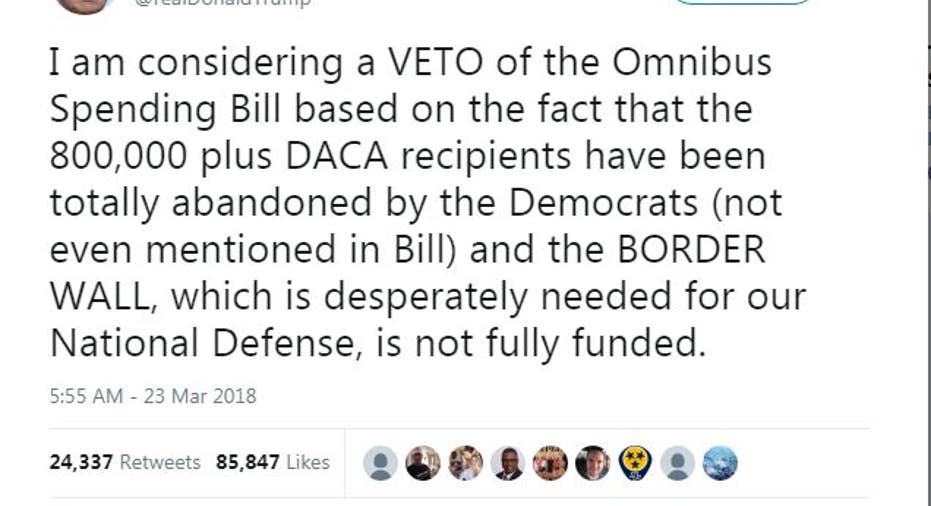 This article was originally published on ETFTrends.com.
President Donald Trump threatened to veto the $1.3 trillion omnibus legislation Friday morning after it had passed both chambers of Congress creating chaos that could cause a government shutdown.
In a tweet, Trump said he is "considering a VETO" because the proposal does not extend protections for hundreds of thousands of young undocumented immigrants or fully fund his proposed border wall.
This is how ETFs that maintain significant exposure to stocks listed in Mexico are responding as of 12 p.m. Eastern time according to Yahoo Finance.
11 ETFs with Mexico Exposure
Trump's Tweet Blames Democrats
More from ETF Trends Steel ETF Tumbles After White House Tariff Plan Dodd-Frank Rollback Not a Credit Issue for Banks Why Tech Stocks Are Getting Pricey Investing in Big India ETFs With Positive Outlook Bank ETFs Pick Up as Dodd-Frank Rolled Back