Houston is nearly as big as Sweden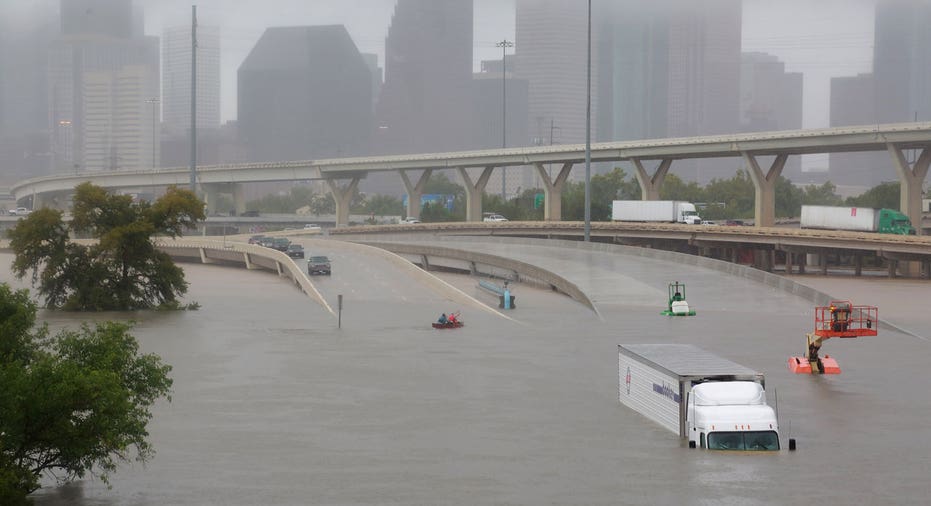 Catastrophic flooding and record rainfall from Hurricane Harvey has rocked the Houston area, taking both human and economic toll on the country's fourth largest city.
A Big Economy
To put it in perspective, the Texas economy is a tenth of the total U.S. economy and Houston individually had a Gross Domestic Product (GDP) of $503 billion in 2015, according to the U.S. Bureau of Economic Analysis.
According to the World Bank, in 2016, only 22 of the world's 195 countries had a GDP higher than $500 billion. Houston falls in between that of Sweden and Poland and it is also double the GDP of Chile.
The Nation's 4th Largest City
It is the fourth-largest city in the United States and is home to 2.3 million people and supports many of the nation's energy sector jobs.
The median annual household income in the Houston area is $46,187, slightly less than the overall household income in the U.S. of nearly $54,000.
Houston has a 5.1% unemployment rate, slightly above the national 4.3% average. The poverty rate is 22.5%, according to the BLS.
Energy Dominates Houston's High Paying Jobs
The oil and gas industry is the largest employer in the Houston area, with Exxon Mobil (NYSE:XOM), Shell Oil (NYSE:RDS.A), Schlumberger (NYSE:SLB), Chevron (NYSE:CVX) and National-Oilwell Varco (NYSE:NOV) all top employers in the city.
The Houston area had nearly 4,800 energy-related firms that employed more than 250,000 people — about 9% of the local workforce, according to 2016 GHP data.
The average annual salary for a worker in the energy sector in Houston was about $140,000, which is more than double the metro average wage of $64,000, per 2016 GHP data.