Housing Starts Jump, But Overall Data a Mixed Bag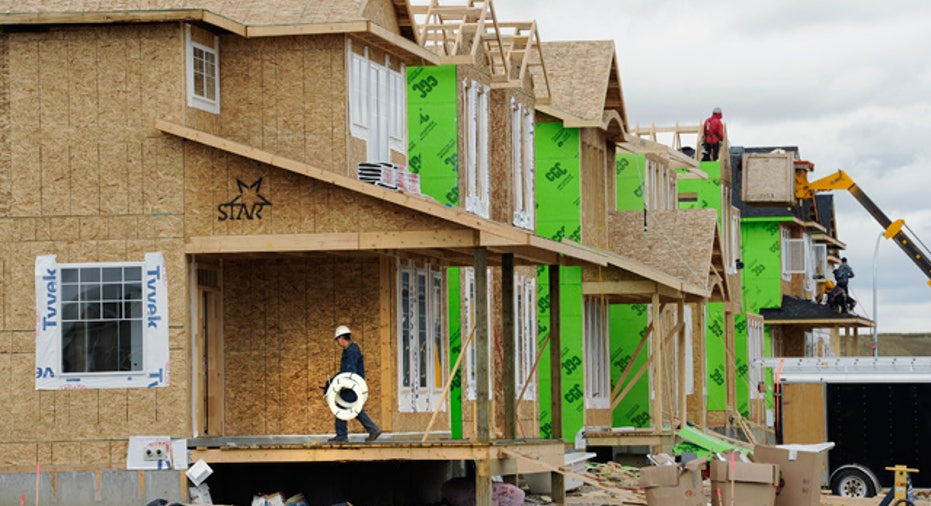 Overall housing starts in September beat expectations by a wide margin, the U.S. Commerce Department reported Wednesday, the surge coming primarily from multi-unit structures.
Permits for new homes were down, however, which means the gains probably won't last.
With demand for single-family homes still stagnant, many Americans are turning to rental properties, which prompted the increase in multi-unit dwellings. Because of that, as well as the decrease in permit structures, housing experts are skeptical that the September data represent a meaningful shift in direction for the battered sector.
"I'd love to see it as something concrete, but I just don't see that happening," said Steve Palm, president of Smart Numbers, an Atlanta-based real-estate data firm.
The report showed that new housing construction jumped 15% to a seasonally-adjusted annual rate of 658,000 units, the biggest increase in 17 months. Analysts had predicted an increase of 590,000 new units.
The lion's share of the September increase -- 51.3% -- came from construction of buildings with two or more units.  Meanwhile, construction starts of single-family homes -- by far the larger segment of the market -- rose just 1.7%, according to the data.
Palm described starts on multi-family dwellings as a "moving target" because the data is compiled differently around the country and is often skewed or misleading. Data on single-family homes is more uniform and therefore more telling as an indicator of the health of the housing market.
"It's an anomaly," he said.
Adding to the muted reaction from housing analysts is that permits for new construction, which are viewed as more meaningful than actual groundbreakings, fell 5% to a 594,000 annual rate.
It was the lowest reading in five months as an inventory glut of existing homes caused by a rise in foreclosures over the summer appears to have curbed developers' plans for building new homes.
IHS Global Insight economist Patrick Newport explained that permits are more relevant than starts because "they are much better measured, less affected by unusual weather, such as hurricanes, and are forward looking."
"Added up, total permits were down -- indicating that housing starts are likely to drop in October or November," said Newport.
"On balance, this was a mixed report.  The increase in starts is good for GDP growth and jobs.  The drop in permits indicates that September's gains are not sustainable.  The report does not change the current direction of the housing market -- a flat single-family market and a slowly improving multi-family market," Newport concluded.
Palm was more blunt.
"We're not going anywhere. We're just plodding along. The economy definitely has to improve and housing isn't going to lead us out of this," he said.