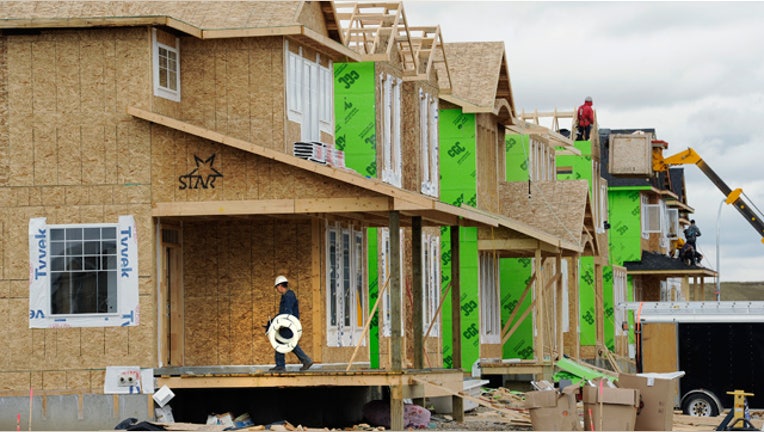 U.S. homebuilding fell more than expected in November, tumbling from a nine-year high as construction activity declined broadly.
Groundbreaking on new housing projects dropped 18.7 percent to a seasonally adjusted annual rate of 1.09 million units, the Commerce Department said on Friday. October's starts were revised up to a 1.34 million-unit rate, the highest since July 2007.
Economists polled by Reuters had forecast housing starts slipping to a 1.23 million-unit rate in November from the previously reported 1.32 million pace. Starts fell in all four regions last month. Housing starts data is very volatile month-to-month.
October's surge in home building had widened the gap between permits and starts. As such, a drop in housing starts was widely anticipated to bring them more in line with permits.
The housing market remains on solid ground even as mortgage rates have jumped to more than two-year highs following the election of Donald Trump as the next president. A survey on Thursday showed homebuilders' confidence in December hitting its highest level since July 2005, with builders anticipating strong sales.
Last month, single-family home building, which accounts for the largest share of the residential housing market, fell 4.1 percent to an 828,000-unit pace. Single-family starts rose to nine-year high in October.
The housing market is being supported by a tightening labor market, which is starting to drive up wages.
Housing starts for the volatile multi-family segment tumbled 45.1 percent to a 262,000-unit pace.
Permits for future construction fell 4.7 percent in November. Single-family permits rose 0.5 percent last month, while building permits for multi-family units dropped 13.0 percent.
(Reporting By Lucia Mutikani; Editing by Andrea Ricci)