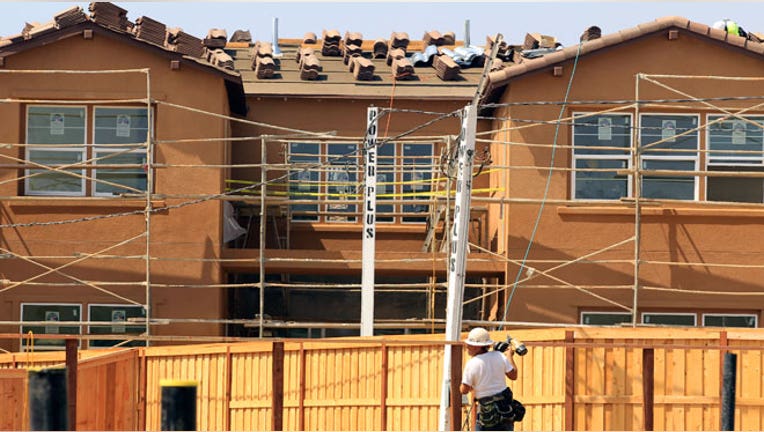 Lifted by the strengthening recovery in the housing market, home builder Lennar (NYSE:LEN) beat the Street on Tuesday by revealing surging fourth-quarter profits and a 32% leap in orders.
Despite the stronger-than-expected results, Lennar's stock, which has soared 86% over the past 12 months, dipped in premarket action.
The Miami-based home builder said it earned $124.3 million, or 56 cents a share, last quarter, compared with a profit of $30.3 million, or 16 cents a share, a year earlier.
Analysts had been calling for EPS of just 44 cents.
Revenue soared 42% to $1.35 billion, topping the Street's view of $1.31 billion. Gross margins expanded to 23.5% from 19.4%.
"During our fourth quarter, the housing industry took further steps toward a sustained recovery," Lennar CEO Stuart Miller said in a statement. "Low mortgage rates, affordable home prices, reduced foreclosures and an extremely favorable 'rent vs. own' comparison continue to drive the recovery."
The home builder ended the quarter with a backlog of 4,053 homes, up 87% year-over-year. The value of the backlog stood at $1.2 billion, up 107% from the year before.
In another positive, Lennar said its new orders climbed 32% to 3,983 homes in the fourth quarter, representing a seventh straight increase.
"As we head into 2013, we are extremely well positioned to gain market share in a recovering market," said Miller. "With a beginning sales backlog value up more than 100% from the prior year, fiscal 2013 promises to be another year of strong profitability."
Given its impressive rally of the past 12 months, the bar had been set high on Wall Street for Lennar's results. Shares of the home builder slipped 0.54% to $40.80 ahead of the opening bell on Tuesday.