Hong Kong's Cathay posts $262M 1H loss on fierce competition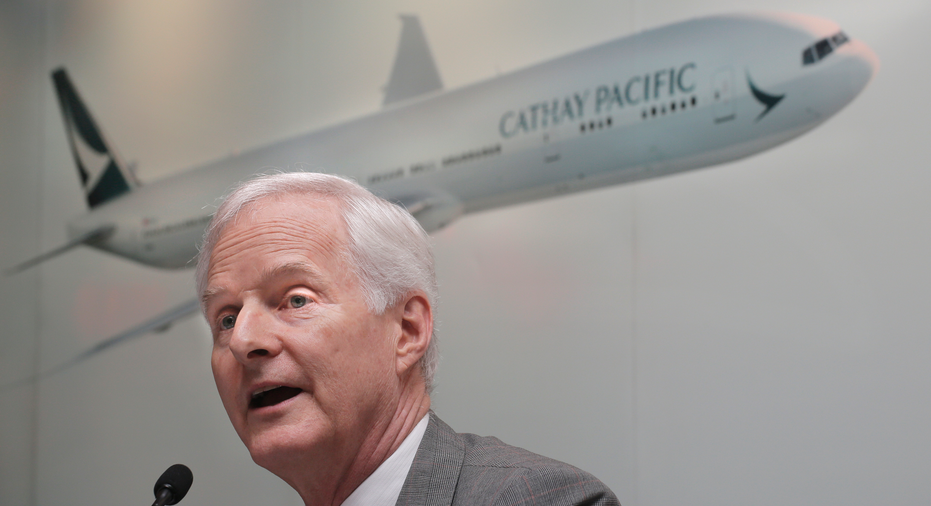 Hong Kong airline Cathay Pacific reported a loss in the first half of the year on Wednesday, blaming the severe toll from fierce competition.
The airline said it lost 2.1 billion Hong Kong dollars ($262 million) in the six months to June, compared with a HK$353 million profit from the previous year.
It said revenue was nearly flat at HK$45.9 billion ($5.7 billion).
"It was a challenging first half. The performance of our core airlines was disappointing," said Chairman John Slosar. The company also operates Asia-focused regional carrier Cathay Dragon.
Slosar said the biggest factor was strong competition, adding that the operating environment for the rest of the year isn't expected to improve. Cathay is suffering as budget carriers around Asia and airlines based in mainland China like China Southern and China Eastern flood the market with passenger seats on key routes.
Fuel, the airline's single biggest expense, also ate into earnings because of both rising oil prices and historic contracts that locked in fuel bills at higher levels than today. Another factor was the strengthening dollar, which raises costs for visitors to the city and cuts into profits earned in other currencies after they're converted back to the Hong Kong dollar, which is pegged to the U.S. dollar.
Slosar said a "stellar performance" at Cathay's cargo business helped ease some of the pain, thanks to strong demand for exports from China and the rest of Asia combined with global e-commerce growth.
The latest numbers add to the financial woes at Cathay Pacific, Hong Kong's biggest carrier.
Earlier this year it announced it was embarking on sweeping layoffs after posting a full-year loss of $74 million for 2016, which was Cathay's first annual loss in nearly a decade.
The company is axing almost 600 jobs, including 190 managers, from its 16,500-strong workforce in its biggest round of cuts since 1998.
The cuts are part of a three-year corporate overhaul that the upmarket airline, founded in 1946, is carrying out as it strives to keep up with its rivals.