Honda unveils new Odyssey in small, scrappy minivan market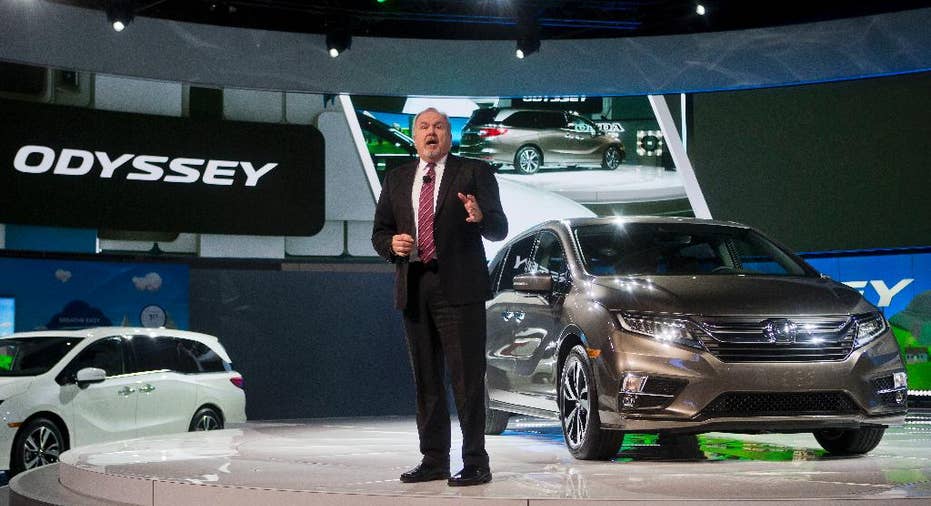 A veteran player in the scrappy minivan segment is getting a major upgrade.
Honda unveiled a sleeker 2018 Odyssey Monday at the North American International Auto Show in Detroit featuring a range of design and technology updates.
No reboot of the family hauler comes without seating innovations. Honda calls its flexible second-row advancements "Magic Slide," and promises seats that can easily move forward, together or apart from other seats and rows.
Technology upgrades get equal billing. They include systems to talk to and keep tabs on passengers and apps for tracking a road-trip's progress as well as controlling rear entertainment and temperature systems.
Minivans now represent a small percentage of the U.S. new-vehicle market, but analysts say there is a fierce fight for dominance among the automakers still making them.