Honda posts strong first quarter, sees higher annual profit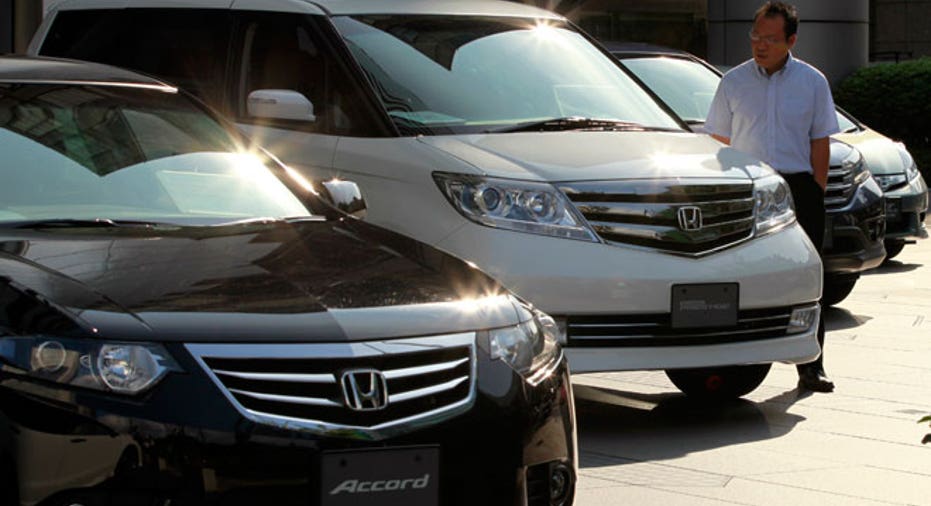 Honda Motor drove up its profit forecast for the year citing a more favorable currency exchange rate, after posting a surprise rise in quarterly earnings on the back of a weaker yen and solid demand in Asia.
Japan's No.3 automaker, however, continues to struggle in its largest market, North America, that accounts for a third of its sales - where sedans, including Honda's top sellers the Accord and the Civic, have fallen out of fashion as drivers opt for bigger models including SUVs.
Making the situation worse is an overall slowdown in demand in the U.S. auto market, the world's second largest after China, following years of growth that boosted profits following the global financial crisis.
Honda's sales in North America skidded 7.6 percent in the first quarter ended June, but this was offset by a 10.8 percent jump in sales in Asia, including China - which the automaker expects will become its largest market this year.
The Civic sedan and the XR-V compact SUV model were strong sellers in China. The country accounted for around 65 percent of all of Honda's Asian sales.
The automaker's operating profit in the quarter edged up 0.9 percent to 269.2 billion yen, versus an estimate for a drop to 230.43 billion from seven analysts polled by Thomson Reuters.
For the year to March, Honda now expects an operating profit of 725 billion yen ($6.57 billion), versus 705 billion yen forecast earlier, based on the U.S. dollar averaging around 107 yen <JPY=> instead of 105 yen as expected previously.
"We had assumed a rate of 105 yen for the full year, but the yen averaged around 111 yen in the first quarter, so that will have a big impact on full-year operating profit," senior managing director Kohei Takeuchi told reporters at a briefing.
A softer yen makes exports from Japan cheaper, while also increasing the value of overseas proceeds when converted to the home currency.
NORTH AMERICAN PAINS PERSIST
The Japanese automaker, however, expects weakness to persist in the North American auto market and kept its forecast for a 2.5 percent drop in its annual sales in the region.
Honda is struggling to sell sedans in North America and has been ramping up production of SUVs to keep up with the shift in demand to SUVs and other larger models.
Its ratio of light truck to passenger car sales in January-June was 51 percent to 49 percent, according to Autodata. While this has tilted in favor of light trucks from a year ago, it still lags average industry sales of around 62 percent.
Honda's operating profit from North America fell 40.6 percent in the first quarter largely due to higher incentives to clear inventory of older Accords. It was also hurt by production adjustments for the model ahead of the July launch of a revamped version, which Honda is betting will win market share.
Higher incentives are stinging other Japanese automakers too. Nissan last week posted an almost 13 percent slide in operating profit, dragged by rising incentives to sell its cars in the United States.
Industry experts are increasingly concerned about growing inventory levels and consumer discounts in the U.S. market as automakers push harder to sell products. A pricing war in the market could undermine automakers' profits.
(Reporting by Naomi Tajitsu; Editing by Himani Sarkar)