Homebuilding Heats Up and PulteGroup, Inc. Pops 17% in January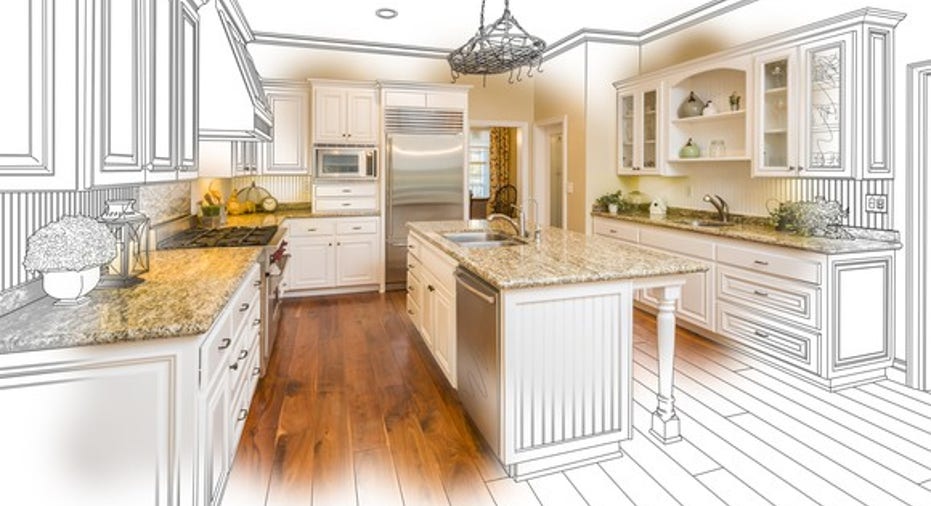 What happened
Shares of homebuilder PulteGroup, Inc. (NYSE: PHM) jumped 17% in January, according to data provided by S&P Global Market Intelligence, after the company reported better-than-expected earnings. And the home business seems to be on a roll heading into 2017, so good times could be ahead.
So what
Fourth-quarter revenue jumped 21% to $2.4 billion, as closings jumped 9% versus a year ago. And net income jumped from $228 million a year ago to $273 million, or $0.83 per share. New-home sales were higher than they've been since 2007, so the bullish sentiment among homebuyers is spreading its way to investors as well.
Image source: Getty Images.
The only downside is that mortgage rates jumped in December, which put a damper on new-home purchases during the month. And that could have an overhanging effect on 2017.
Now what
While mortgage rates may be a headwind eventually, 2017 looks to be starting off strong. Backlog stands at $2.9 billion compared to $2.5 billion a year ago; the economy looks to be continuing steady growth. That should keep the new-home business strong and the earnings for PulteGroup rolling in. And with shares trading at just 13 times trailing earnings, if buyers remain interested in buying new houses, there could be significant upside ahead.
10 stocks we like better than PulteGroupWhen investing geniuses David and Tom Gardner have a stock tip, it can pay to listen. After all, the newsletter they have run for over a decade, Motley Fool Stock Advisor, has tripled the market.*
David and Tom just revealed what they believe are the 10 best stocks for investors to buy right now... and PulteGroup wasn't one of them! That's right -- they think these 10 stocks are even better buys.
Click here to learn about these picks!
*Stock Advisor returns as of February 6, 2017
Travis Hoium has no position in any stocks mentioned. The Motley Fool has no position in any of the stocks mentioned. The Motley Fool has a disclosure policy.