Home sales rose in May but buyers face sharply rising prices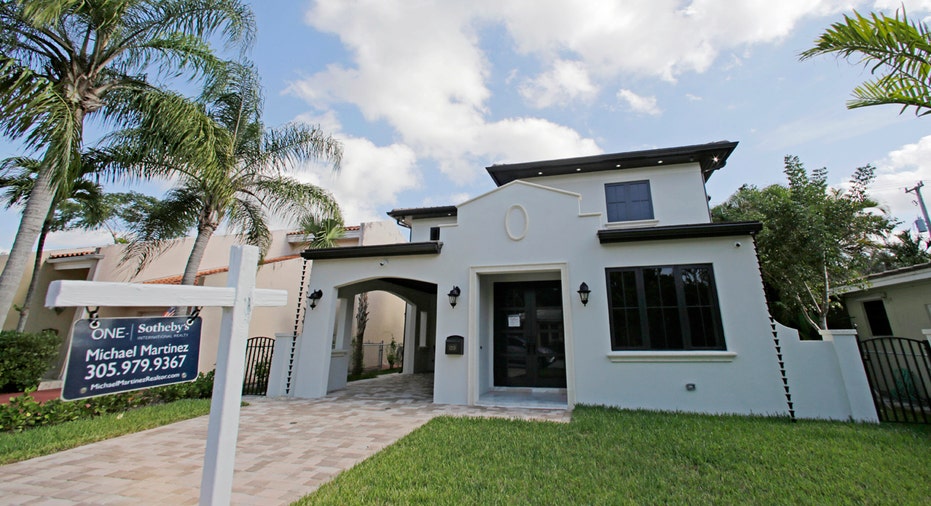 Americans bought homes at a quicker pace in May, but the housing market may soon face turmoil because of a shortage of properties for sale and surging prices.
The National Association of Realtors says sales of existing single-family homes edged up 1.1% last month to a seasonally adjusted annual rate of 5.62 million units. Sales have risen 2.7% over the past 12 months.
But homebuyers are facing greater financial and time pressures due to shrinking inventories. Sales listings have plummeted 8.4% over the past 12 months to 1.96 million. Homes are staying on the market for a median of just 27 days, the shortest period since the Realtors began tracking the measure in 2011.
The median sales price has risen 5.8% from a year ago to $252,800. That said, those in the market for a new home likely have a little wiggle room thanks to a bit of extra cash in their pockets from a tighter labor market and rising wages, which makes it more likely would-be buyers are willing to fight out other bidders for their dream homes.
"The job market in most of the country is healthy and the recent downward trend in mortgage rates continues to keep buyer interest at a robust level," said NAR chief economist Lawrence Yun, who noted listings in the "affordable price range" are increasingly harder to find since homes don't last long on the market – a trend indicative of multiple offers helping to push prices higher.
"Current demand levels indicate sales should be stronger, but it's clear some would-be buyers are having to delay or postpone their home search because low supply is leading to worsening affordability conditions," Yu remarked.
Data show total housing inventory at the end of last month was up 1.2% to 1.96 million units, but that's still nearly 8.5% lower than a year ago as inventory levels have registered year-over-year declines for the past 24 months.
Home sales jumped in nearly every part of the U.S. last month, with the Northeast notching a 6.8% increase, followed by the West with a 3.4% jump and the South with a 2.2% rise. Home sales in the Midwest region, meanwhile, dropped 5.9%.
The Associated Press contributed to this report.