Home Depot to add more than 80,000 spring workers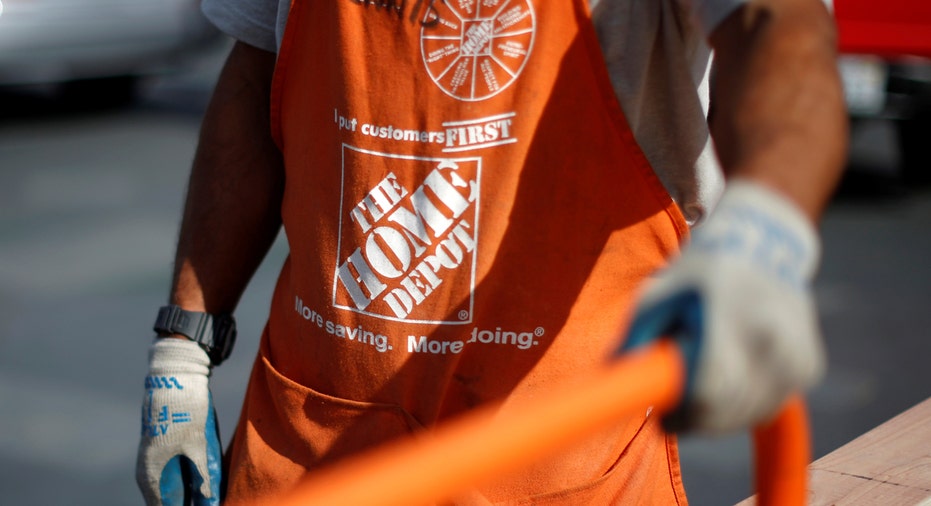 Home Depot (NYSE:HD) said Wednesday it will once again add more than 80,000 employees for the spring season.
While other retailers are closing stores and eliminating jobs, Home Depot and its rival Lowe's (NYSE:LOW) are hiring. Lowe's said last month that it will fill 53,000 positions for the spring, about 8,000 more than in 2017.
Shares of Home Depot are up 30% over the past 12 months, compared with a 4.3% increase in the SPDR S&P retail exchanged-traded fund, which tracks retail stocks. The company is scheduled to report quarterly earnings Feb. 20
Home Depot, which has hired about 80,000 spring employees in each of the past five years, said that seasonal employees can often convert to permanent roles.
The time that associates accrue during a seasonal assignment generally applies to their eligibility for benefits, such as vacation and profit-sharing bonuses, according to Home Depot.
The Atlanta-based company said candidates can schedule an in-person interview at a Home Depot store or distribution center through an online tool available on various devices.
Home Depot said about 80% of its job applicants have used the system since a test of the program began in November. Last year, Home Depot saw a 50% increase in the number of seasonal job candidates after launching a 15-minute application and a text-to-apply option.
Home Depot has 2,284 stores in 50 states, the District of Columbia, Puerto Rico, the U.S. Virgin Islands, Guam, 10 Canadian provinces and Mexico. The company also operates dozens of distribution centers.
Home Depot has recorded increases in earnings and revenue despite headwinds in the retail industry.