Home Depot Raises Forecasts After Strong Start to the Year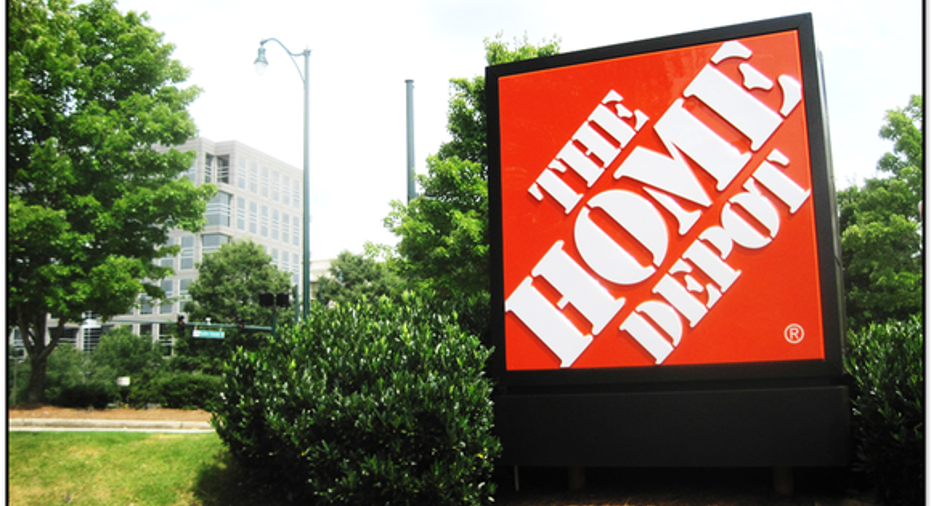 Home Depot boosted its sales and profit forecasts for the year after a stronger-than-expected first quarter, providing a rare dose of good news to a gloomy retail sector.
The world's biggest home improvement chain has benefited as consumers cut back spending on items such as apparel and accessories and instead spend more on big-ticket purchases such as houses and home renovations.
The company's quarterly results stand in stark contrast to those of retailers such as Macy's and Kohl's, which reported a drop in sales in the quarter.
"After last week's dismal set of retail trading updates, Home Depot provides some much needed relief and also an indication of where consumers are spending their money," Håkon Helgesen, an analyst at research firm Conlumino, said in a note.
Home Depot, whose shares were down slightly in premarket trading on Tuesday, said its strong start to the year was helped by "week-to-week demand spikes caused by weather variability" that resulted in growth across its business.
The company sells appliances and lawn and garden products as well as building materials.
U.S. housing starts hit their highest level in five months in February but fell more than expected in March. Data for April, due later on Tuesday, is expected to show a healthy rise.
"On a monthly basis, we believe that February was the strongest month, driven by a 'warm winter' and unseasonal weather last year in many areas," J.P. Morgan analyst Christopher Horvers wrote in a client note.
"March was solid and then April slowed with normal spring weather volatility affecting sales."
Sales at Home Depot's U.S. stores open for more than a year rose 7.4 percent in the quarter ended May 1, well above the 4.9 percent average forecast of analysts surveyed by research firm Consensus Metrix.
Net income rose 14 percent to $1.80 billion, or $1.44 per share in the quarter. Net sales rose 9 percent to $22.76 billion.
Analysts on average had expected earnings of $1.36 per share and revenue of $22.39 billion, according to Thomson Reuters I/B/E/S.
Home Depot said it now expected full-year earnings of about $6.27 per share, with overall sales growing about 6.3 percent and comparable sales increasing by about 4.9 percent.
The company had previously forecast earnings of $6.12-$6.18 per share on overall sales growth of 5.1-6.0 percent and comparable sales growth of 3.7-4.5 percent.
Up to Monday's close of $135.34, Home Depot's shares had risen 19.4 percent in the past year.
(Reporting by Sruthi Ramakrishnan in Bengaluru; Editing by Ted Kerr)