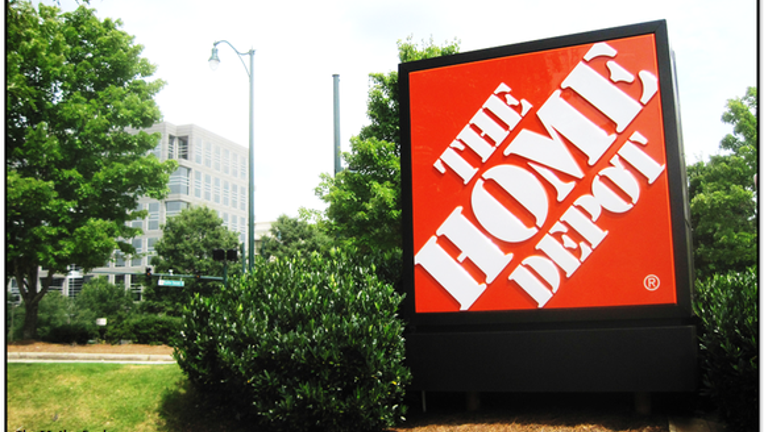 A Home Depot sign outside one of the home improvement retailer's locations. Image credit: The Motley Fool.
There are a number of specific details that investors in Home Depot should know about its stock. The slideshow below covers a handful of them, walking readers through a broad but brief analysis of the retail giant from a shareholder's perspective.
The slideshow shows, among other things, that Home Depot rewards investors in multiple ways:
It pays out more than 40% of its earnings via quarterly dividends.
It has bought back $6.3 billion worth of its own stock over the past 12 months, translating into a 5.8% decrease in the home improvement retailer's outstanding share count.
And its shares have outperformed the S&P 500 over the past decade by 188 percentage points.
To learn more about Home Depot, scroll through the slideshow below, which is designed to serve as an owner's manual for the company's shareholders.
All data in the slideshow was sourced from YCharts.com on Nov. 30, 2015. Image credits: iStock/Thinkstock, The Motley Fool.
The article Home Depot: An Owners Manual for Investors originally appeared on Fool.com.
John Maxfield has no position in any stocks mentioned. The Motley Fool recommends Home Depot. Try any of our Foolish newsletter services free for 30 days. We Fools may not all hold the same opinions, but we all believe that considering a diverse range of insights makes us better investors. The Motley Fool has a disclosure policy.
Copyright 1995 - 2015 The Motley Fool, LLC. All rights reserved. The Motley Fool has a disclosure policy.