Hold the Phone: T-Mobile Warns Verizon's 5G Push Could End Badly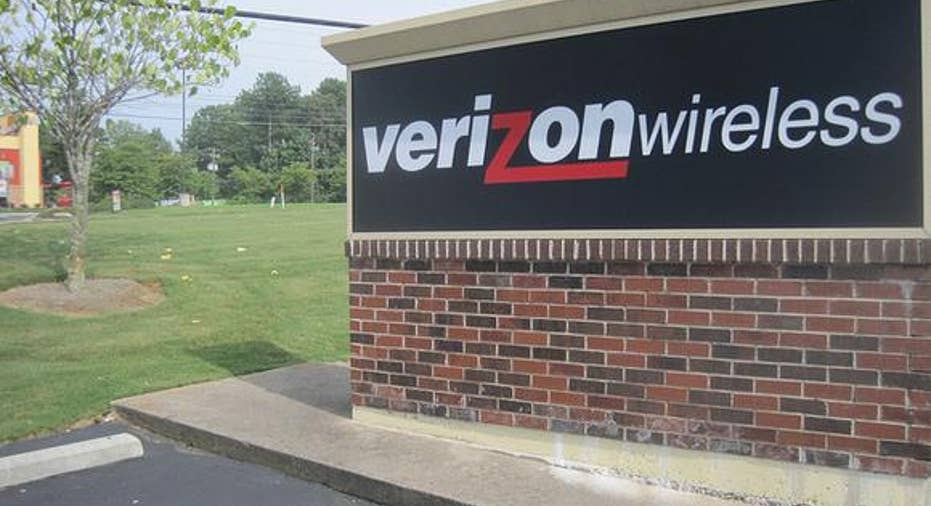 T-Mobile is usually one of the more outspoken carriers in the wireless space, and it proved that once again when its chief financial officer, Braxton Carter, recently asserted that Verizon Communications was jumping too quickly into the 5G space.
Verizon has said that its forthcoming 5G network, which it began testing at the end of 2015, will offer speeds up to 200 times faster than its current LTE network. Most importantly, it has said it will begin 5G's commercial rollout next year.
T-Mobile has publicly called this timeline a bunch of baloney (though it used a more colorful description). Carter took it a step further last week, saying that if Verizon pushes into 5G too quickly it could eventually hurt the carrier's network.
"How Verizon is accomplishing that is with a non-standard implementation of 5G. ... what you end up with is increased cost of going down a non-standard implementation because it's being developed only for you, and you don't get that global leverage of a standard implementation," Carter said at an investors conference March 7.
He added that,"The other issue is if you do a non-standard implementation and you want to pivot to a standard implementation, you're going to do a rip-out and replacement of that additional technology. You have to ask yourself, 'Why are you pushing so quick that it's going to end up costing you much more in the long run?' "
Carter's referring to two problems Verizon's facing. The first is that 5G standards haven't yet been finalized. The3rd Generation Partnership Project that will set them hasn't decided exactly what 5G is, nor what technologies will define it, and probably won't for at least two more years. So if Verizon goes forward with its own 5G technology, it may not match up with what is later defined as 5G.
And that leads to the second problem Carter is talking about. If Verizon's choices don't match the eventual standards, then it may have to replace the technology within its cellular towers, which could cost a lot of time and money.
If Verizon's current 5G technology doesn't match the eventual 5G standards, it could fall into the same problem some carriers did when 3G was launched, Carter said. Specifically, Verizon could opt for a more expensive version of 5G technology, in the same way some carriers chose the more expensive CDMA wireless standard a few years back while others chose GSM. Additionally, Verizon could end up actually replacing network hardware that doesn't match the 5G standards, so that it can then call it 5G.
Sure, Verizon could keep what it puts up and call it something other than 5G, but at this point that would be a huge marketing blunder. The carrier is already calling its network tests by the 5G moniker, and if AT&T, T-Mobile and Sprint all met the standards and Verizon didn't, then the carrier would spend a lot of effort explaining why it's no longer calling it 5G, and why its competition (and wireless carriers around the world) are using the 5G name.
T-Mobile is not Verizon's friend hereBut we need to keep a few things in mind when considering T-Mobile's comments. The first is that T-Mobile obviously doesn't have Verizon's best interests in mind. T-Mobile just finished several years of building out its LTE network, which was severely behind those of its competitors for a while.
Right now, T-Mobile nearly matches Verizon's LTE footprint, and surpasses its network speed in Open Signal's latest tests, but it took a while to get there. It's not likely that T-Mobile is eager to start building an entirely new network so soon after it spent years catching up with the nation's No. 1 carrier.
Secondly, it's not as if T-Mobile isn't pursuing its own 5G strategy. The carrier has said it will start 5G tests later this year. The difference between Verizon and T-Mobile is that the self-proclaimed Uncarrier says it won't offer 5G until around 2020.
"When we were making our comments," said Carter, "we were talking about when the standards are fully developed and there's standardized 5G in the marketplace, which is really going to be a 2019, 2020 story."And lastly, why would T-Mobile care if Verizon moved too quickly into 5G and ended up having to spend lots of money to adjust to the eventual standards? Thepotential that Verizon might go in the wrong direction with its 5G technology and have to severely backtrack would only be a good thing for other carriers.
This leads me believe that T-Mobile is actually a bit worried about Verizon's 5G push, and doesn't want its network to fall behind again. Remember that Verizon was the first into LTE and built out its network faster and stronger than all of its competitors. T-Mobile has finally caught up to Verizon, and it's enjoying some network bragging rights that it doesn't want to give up.
The article Hold the Phone: T-Mobile Warns Verizon's 5G Push Could End Badly originally appeared on Fool.com.
Chris Neiger has no position in any stocks mentioned. The Motley Fool recommends Verizon Communications. Try any of our Foolish newsletter services free for 30 days. We Fools may not all hold the same opinions, but we all believe that considering a diverse range of insights makes us better investors. The Motley Fool has a disclosure policy.
Copyright 1995 - 2016 The Motley Fool, LLC. All rights reserved. The Motley Fool has a disclosure policy.