Historic Session: Dow, S&P Notch New Milestones Amid Jobs Hopes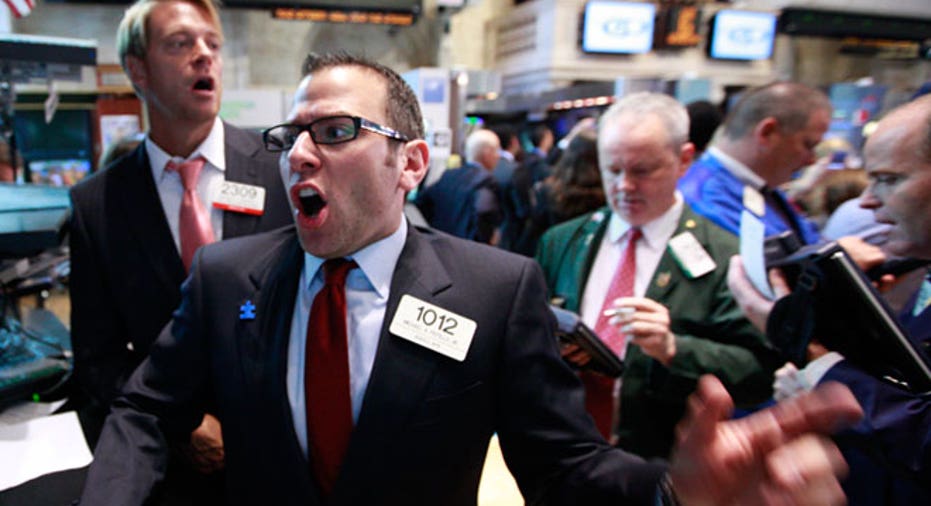 FOX Business: Capitalism Lives Here
A round of data showing the U.S. labor market is faring better than previously thought unleashed the bulls on Wall Street. The Dow zoomed past the 15000 mark for the first time ever, before receding slightly ahead of the close.
Today's Markets 
The Dow Jones Industrial Average rallied 142 points, or 0.96%, to 14974, the S&P 500 jumped 16.8 points, or 1.1%, to 1614 and the Nasdaq Composite surged 38 points, or 1.1%, to 3379.
Wall Street has had a manic week: The markets sold off on Wednesday, just to rally on Thursday. Now, world trading desks have focused their attention squarely on the American economy.
The Dow and S&P 500 both hit milestones. The blue-chip average topped 15000 for the first time ever, while the broader S&P surpassed 1600. Both were up more than 13% on the year.
Economically-sensitive stocks led the way higher. Industrial, materials, financial and consumer discretionary names fared the best. Defensive plays like utilities, telecommunications and consumer staples performed the worst.
Economic Woes 'In the Rearview Mirror' 
The Labor Department said nonfarm payrolls rose by 165,000 in April from March, beating expectations of 145,000. The unemployment rate ticked down to 7.5% from 7.6% for the month, the lowest level since December 2008. Economists expected the rate to hold steady. March's nonfarm payroll increase was also revised up to 138,000 from a previously reported 88,000.
Economic "headwinds are now in the rearview mirror," Todd Schoenberger, managing partner at LandColt Capital said.
"For investors, today's report is a 'green light' of sorts," Dan Greenhaus, chief global strategist at BTIG wrote in an email. Michael Block, chief equities strategist at Phoenix Partners Group, echoed that sentiment. He said to expect a pullback on Monday, but then gains throughout next week as investment managers move clients' money off the sidelines and into equities.
Also on the economic front, the Institute for Supply Management's gauge of service sector activity fell to 55.0 in April from 56.5 in March, missing expectations of 56.0, and suggesting the sector is expanding at a slower pace. Readings above 50 point to expansion, while those below point to contraction.
Meanwhile, the Commerce Department reported factory orders tumbled 4% in March from February, considerably worse than expectations of a 2.6% decline. Excluding the transportation segment, orders were down 2%.
Energy Futures Rally, Gold Trails
Oil and gasoline prices were sharply. The benchmark U.S. oil contract traded in New York jumped $1.62, or 1.7%, to $95.61 a barrel. Wholesale New York Harbor gasoline rallied 1.6% to $2.825 a gallon. In metals, gold fell $3.40, or 0.23%, to $1,464 a troy ounce.
In corporate news, The New York Times reported regulators have stepped up their probe into alleged power market manipulation by J.P. Morgan Chase (NYSE:JPM). The paper cited a confidential document it obtained in the article.
Foreign Markets
The Euro Stoxx 50 rose 0.01% to 2719, the English FTSE 100 climbed 0.25% to 6477 and the German DAX gained 0.19% to 7977.
In Asia, the Chinese Hang Seng ticked up 0.1% to 22690. The Tokyo Stock Exchange was closed for Constitution Memorial Day.