Hilton Worldwide Hires Bankers to Plot IPO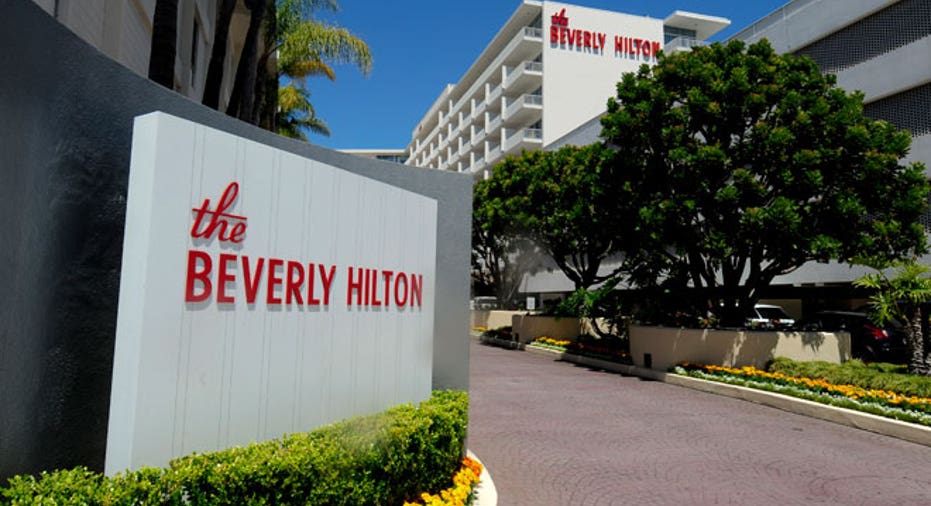 Setting the stage for what could be one of the largest initial public offerings in recent years, hotel giant Hilton Worldwide has tapped four investment banks to lead an IPO.
A successful return to the public markets by Hilton would signal a comeback by the hotel operator as well as continued strength for the rebounding IPO market.
Hilton was acquired by private-equity giant Blackstone Group (NYSE:BX) in 2007 for more than $18 billion and $7 billion in assumed debt, representing the hotel industry's largest-ever leveraged buyout.
According to a person familiar with the matter, Hilton has tapped investment banks Deutsche Bank (NYSE:DB), Goldman Sachs (NYSE:GS), Bank of America Merrill Lynch (NYSE:BAC) and Morgan Stanley (NYSE:MS) as the main underwriters in the potential IPO.
News of the bank selections was previously reported by The Wall Street Journal.
Additional investment banks could be hired before Hilton files IPO papers with regulators later this year and launches an offering early in 2014, the paper reported.
Hilton didn't respond to a request for comment, while Blackstone declined to comment.
At one point, the poorly-timed LBO of Hilton appeared to be a bust due to the cratering real-estate and travel markets during the Great Recession.
New York-based Blackstone was forced to record a paper loss of about two-thirds of its roughly $6 billion equity investment in Hilton, its largest current investment, the Journal reported.
However, the hotel chain has bounced back as the global economy has improved, commercial property has rebounded and because of its debt restructuring. Hilton's earnings before interest, taxes, depreciation and amortization, or EBITDA, jumped 17% in the first half of 2013, Blackstone has said.
The IPO banks are expected to help ease Hilton's debt load further by refinancing about $13 billion in debt, the Journal reported.
It's not clear how much Hilton would seek to raise in an IPO, but one analyst told the paper it could be a "multibillion dollar" transaction.
Just a handful of U.S. IPOs have cracked the $1 billion threshold in 2013, topped by the $2.57 billion raised by drug maker Zoetis (NYSE:ZTS) and ING US (NYSE:VOYA) raising $1.46 billion.
The IPO moves come after Hilton attempted to find a buyer earlier this summer but failed to ink a deal with potential suitors, the Journal reported.