Hilton Prices IPO at $20 A Share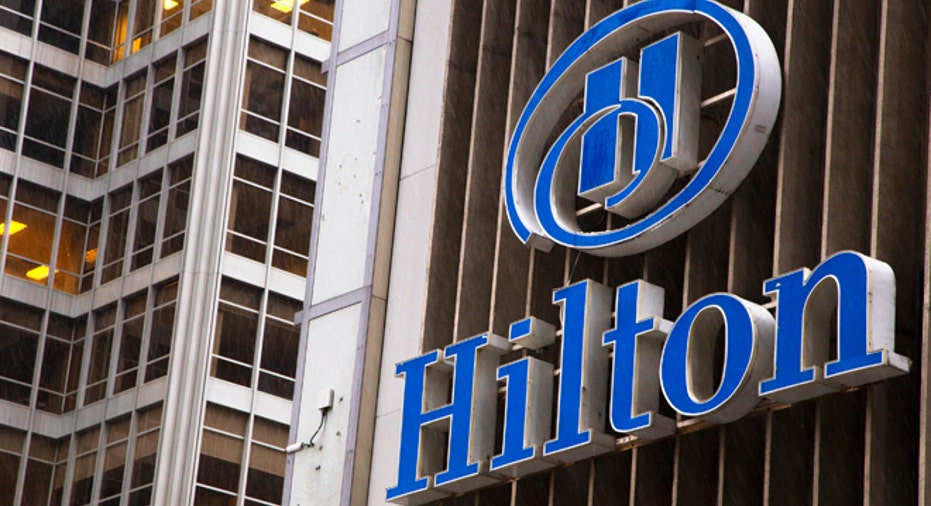 Hilton Worldwide Holdings, the world's largest hotel chain, priced its initial public offering at $20 a share late Wednesday, near the high end of their expected range.
The McLean, Va.-based company raised about $2.34 billion through the sale of 117 million shares, the second largest IPO this year. In a sign of strong demand, the number of shares was boosted from about 112 million just before the pricing was announced after stock markets closed Wednesday.
Hilton had expected to price the shares at between $18 and $21. The shares will begin trading on the New York Stock Exchange Thursday under the symbol "HLT."
In another sign of investor interest, Hilton moved the IPO up one day, an indication that the deal's underwriters were easily selling the stock.
A team of six leading Wall Street investment banks, including Goldman Sachs (NYSE:GS), Bank of America's (NYSE:BAC) Merrill Lynch unit, Morgan Stanley (NYSE:MS), Wells Fargo (NYSE:WFC), JPMorgan Chase (NYSE:JPM) and Deutsche Bank (NYSE:DB), served as underwriters.
Hilton Worldwide owns and manages 4,080 hotels, resorts and timeshare properties comprising 671,926 rooms in 90 countries and territories and operates under 10 different brands, the company said in a Securities and Exchange Commission filing.
Its flagship Hilton Hotels & Resorts brand is one of the most recognized hotel brands in the world.
Other Hilton brands include its Waldorf Astoria Hotels & Resorts and Conrad Hotels & Resorts, and full-service hotel brands, DoubleTree by Hilton and Embassy Suites Hotels, the focused-service hotel brands, Hilton Garden Inn, Hampton Inn, Homewood Suites by Hilton and Home2 Suites by Hilton and the timeshare brand, Hilton Grand Vacations.
Some of the company's better known properties include The Waldorf Astoria New York, the Hilton Hawaiian Village and the London Hilton on Park Lane.
Hilton employs more than 311,000 workers and claims 39 million members in its customer loyalty program, Hilton HHonors.
The company was purchased by private equity firm The Blackstone Group (NYSE:BX) for $25 billion in 2007. Since then, Hilton said its number of rooms has grown by 40%.  Blackstone is widely credited with reviving the flagging Hilton brand.
For the nine months through Sept. 30, Hilton's revenue rose 2.2% to $7.1 billion, according to the SEC filing.
The company is led by President and Chief Executive Christopher J. Nassetta, who was swiped away from Hilton rival Host Hotels & Resorts Inc. after the Blackstone acquisition.
The company said a portion of the IPO proceeds will go toward paying down debt.