Highlights From the October Retail Sales Report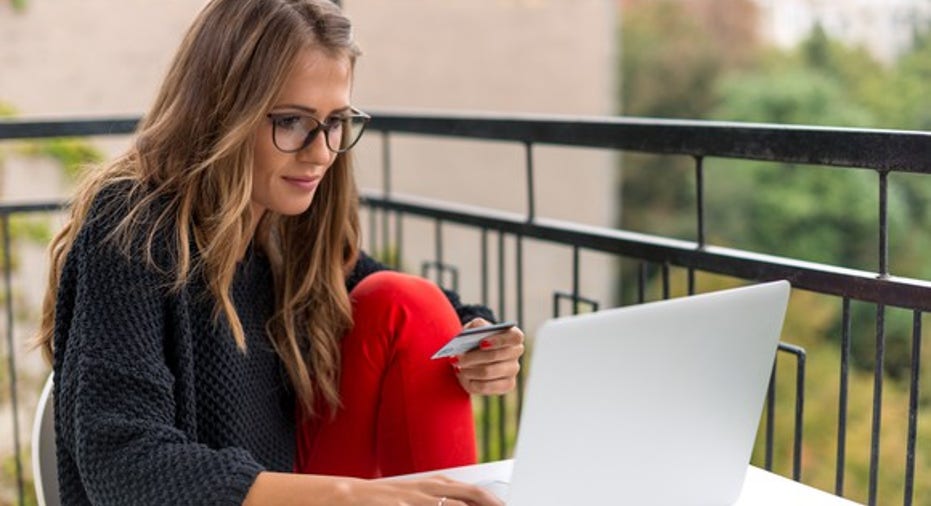 Image source: Getty.
After a sluggish summer, U.S. retail sales have increased the last two months in a row, according to the U.S. Census Bureau. The October retail sales report was not a fluke. Longer-term trends continue to show U.S. household spending is on the rise. Here are the highlights from the numbers, why they matter, and what investors should do with the information.
Consumers are loving eating out and shopping online
During the month of October, total retail sales were $465.9 billion, a rise of 0.8% from September and 4.3% higher than a year ago. Additionally, September's month-over-month sales figure was finalized at 1% higher, up from the advance estimate of 0.6%.
Year to date, restaurants, home improvement stores, and online stores are leading the way with 6%, 6.3%, and 11.1% gains, respectively, compared with the first 10 months of 2015.
General merchandise storesfinally had a good month, halting the slow slide in sales the sector has been experiencing this year. Sales went up 6.6% from September, but are still down 0.7% from a year ago through October.
Retail sales have been under pressure several times this year. General sales underwent their usual sputter at the beginning of the year after the 2015 holiday shopping season, and went flat again during the summer. Brick-and-mortar stores have especially felt the burn, with internet stores gobbling up market share. The latter are set to post yet another year of double-digit gains.
Headed into the critical holiday shopping season, retail sales in general are picking up momentum after the summertime lull. It's a good sign pointing to consumers' increasing comfort with opening up the wallet and shelling out some coin.
Why retail sales are important
More than just bringing merchandisers joy, monthly retail sales are an important metric for measuring the health of the economy. The amount of money households spend each year generally makes up about two-thirds of U.S. gross domestic product.
Retail sales are specifically important because they show the amount of extra money families are willing to part with to purchase nonessential items. A slowly and steadily rising total retail sales figure indicates people have extra money to spend each month. Despite the fits and starts seen at times this year, the trend has shown strong overall growth and would therefore indicate the economy is in an upswing.
In addition to providing economic insights, the report is also of interest to investors because it shows where families' extra spending is going. As already mentioned, several industries in the retail sectorare posting handsome gains in 2016 and offering up opportunities for investors.
Time to take action
There has been a lot of negativity about the economy this year, especially surrounding U.S. politics and Brexit. Investors should take such sentiments with a grain of salt, at least when it comes to money invested. With consumers spending money, now looks like a good time to pick up shares of certain retailers.
Restaurants, home improvement, and general merchandise stores are the leading specific retail industries this year. However, specific industry growth leaders can quickly change. This year's winner may not be the best performer next year. Rather than load up on specific parts of the retail space, it's important to look at the bigger picture.
One long-term theme to take advantage of is the advance of e-commerce. Shopping online isn't new, but it's showing no signs of slowing down anytime soon. This benefits Amazon (NASDAQ: AMZN) in particular, but other traditional retailers are picking up on the trend as well. Target (NYSE: TGT) has been growing online sales by about 30% over the last few years, and Wal-Mart (NYSE: WMT) made news a few months ago with its purchase of Jet.com in an effort to revitalize online sales growth.
10 stocks we like better than Amazon.com When investing geniuses David and Tom Gardner have a stock tip, it can pay to listen. After all, the newsletter they have run for over a decade, Motley Fool Stock Advisor, has tripled the market.*
David and Tom just revealed what they believe are the 10 best stocks for investors to buy right now... and Amazon.com wasn't one of them! That's right -- they think these 10 stocks are even better buys.
Click here to learn about these picks!
*Stock Advisor returns as of November 7, 2016
Nicholas Rossolillo owns shares of Target. The Motley Fool owns shares of and recommends Amazon.com. Try any of our Foolish newsletter services free for 30 days. We Fools may not all hold the same opinions, but we all believe that considering a diverse range of insights makes us better investors. The Motley Fool has a disclosure policy.