Highlights From Iconix Brand Group's Investor Day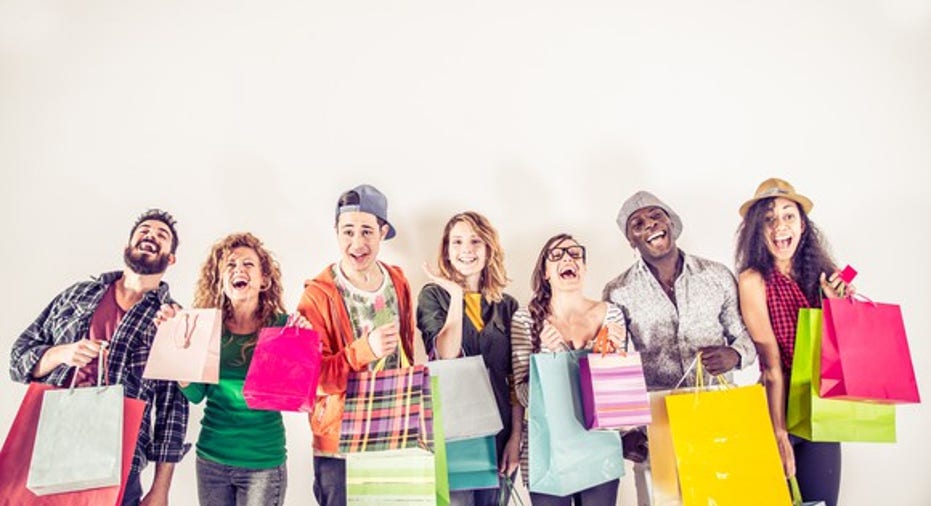 Image source: Getty Images.
Iconix Brand Group (NASDAQ: ICON) hosted an investor day in mid-November, its first since new management has taken the reins. Because it's still working through a business restructuring and recovery, it has taken the new team some time to develop a new strategy. Here are the high points from the presentation that outlined the road map for the brand management company going forward.
Developing current brands in the stable
Iconix's portfolio consists of 33 brands with total retail sales currently exceeding $13 billion. The brands span men's and women's fashion, home goods, and entertainment, and include names like Peanuts, Strawberry Shortcake, Rocawear, Candies, and Sharper Image. Merchandise is distributed through a variety of outlets, from mass-market retailers like Wal-Mart and Amazon to more focused retailers like Bed Bath & Beyond and Macy's.
2016 was about shoring up the struggling business, and that has been accomplished as Iconix has renewed many of its distribution licenses and now has about $800 million in contractual revenue lined up. For the sake of comparison, total licensing revenue last year was $379 million.
In the past, Iconix had taken a passive approach to brand management, essentially allowing retail distribution partners to manage the businesses. As a result, the company relied on acquiring new names to drive growth rather than pushing growth from ones it already owned. The new management team will change that approach going forward, taking a more active role in building and assessing its brands, including increasing direct-to-consumer sales through internet selling. "... in too many situations, we had a brilliant retail partner. They were running our brand, we weren't running our brand. It is a partnership. Ultimately, we still own the brand, and we need to be involved in that," said CEO John N. Haugh.
By increasing involvement in its current portfolio, the company sees about $50 million in revenue growth by 2019. Expect modest organic growth in 2017, which will be a year of transformation as new strategies are implemented. By 2018, Iconix sees acceleration in the top line as efforts start to pay off.
A new approach to mergers and acquisitions
Acquiring businesses was historically the primary driver of growth for Iconix, and it will continue to be a primary generator of new business. The company is looking for $25 million in additional annual revenue from acquisitions by 2019 and has $138 million in cash earmarked specifically for purchases. "We feel like we've got a good amount of dry powder there that will create opportunities for us," CFO David K. Jones said.
Expanding international revenue was a top priority mentioned at investor day, including going after additional distribution channels in Asia. As a first order of business, though, Iconix will purchase the remaining 50% stake in Iconix Canada. At the same time, its stake in the Canadian Buffalo brand will be sold off and the cash will be used to pay off debt or make an acquisition.
Within its current portfolio, management has targeted nine brands that need some help because they are too small or have run into major headwinds. The company will continue to monitor these, and if traction isn't gained, they will be sold off. The brands in this so-called "incubate" category include Sharper Image, Zoo York, and Artful Dodger.
Unlocking profitability for shareholders
Iconix is targeting $425 million in total revenue by the end of 2019, which would represent a 7% compound annual growth rate from 2016's $350 million. Growing the bottom line will also be a top priority by tightening expenses and paying off debt. Reducing operating expenses by an additional 2% by 2019 is in the plan and the company projects 10% compound annual earnings per share growth from 2016 to 2019 after taking into account the sale of the Badgley Mischka brand.
Paying off debt has been a problem on the radar of new management since they took over last year and the new team has already made some headway. Top of mind has been a big debt that is due in 2018; $105 million of it was repurchased already this year, but an additional $295 million is due in March 2018. Management expects $70 million in free cash to be used to pay it down, leaving $225 million that will need to be refinanced. The company reiterated that solving that problem is currently the single most important item they are working on, so investors should stay tuned for more updates.
Current total debt is $1.35 billion, but Iconix is on its way to getting that reduced to about $1 billion by the end of 2019. If that transpires, that should also help with the company's goal of 10% profit growth in the next few years.
Takeaways for investors
Iconix Brand Group was a mess this time last year. It has been a long and painful process, but a recovery is underway and a new plan is in place for the existing portfolio of businesses. Shareholders shouldn't expect an overnight transformation, but things look to be headed in the right direction.
10 stocks we like better than Iconix Brand Group When investing geniuses David and Tom Gardner have a stock tip, it can pay to listen. After all, the newsletter they have run for over a decade, Motley Fool Stock Advisor, has tripled the market.*
David and Tom just revealed what they believe are the 10 best stocks for investors to buy right now... and Iconix Brand Group wasn't one of them! That's right -- they think these 10 stocks are even better buys.
Click here to learn about these picks!
*Stock Advisor returns as of November 7, 2016
Nicholas Rossolillo owns shares of Iconix Brand Group. The Motley Fool owns shares of and recommends Amazon.com. The Motley Fool recommends Bed Bath and Beyond. Try any of our Foolish newsletter services free for 30 days. We Fools may not all hold the same opinions, but we all believe that considering a diverse range of insights makes us better investors. The Motley Fool has a disclosure policy.