Higher Worldwide Volumes Boost DuPont 1Q Profit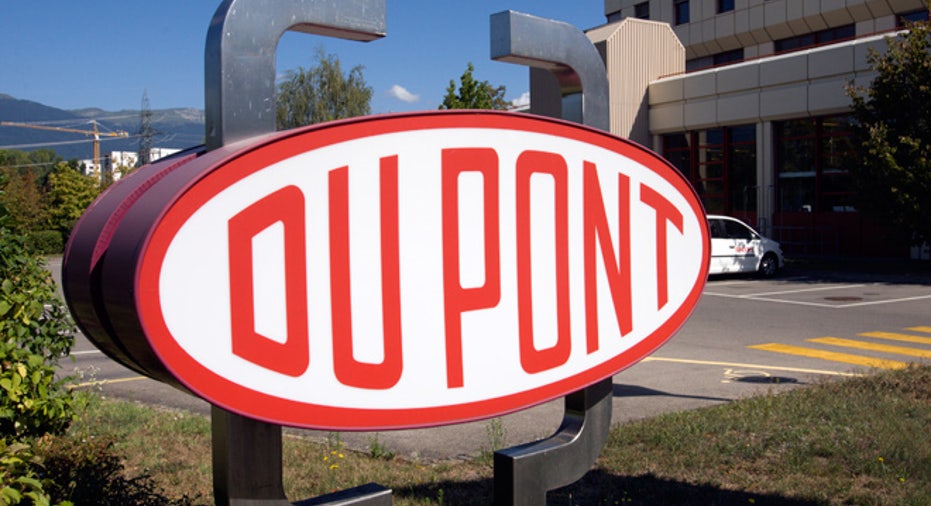 Lifted by stronger volumes, DuPont (NYSE:DD) revealed on Thursday a stronger-than-expected 23% improvement in first-quarter profit, leading the company to raise its fiscal view.
The Wilmington, Del.-based diversified manufacturer posted net income of $1.4 billion, or $1.52 a share, compared with $1.14 billion, or $1.24 a share, in the same quarter last year.
The behemoth booked revenues of $10 billion, up 18% from $8.5 billion a year ago. Analysts polled by Thomson Reuters were expecting earnings of $1.36 a share on revenues of $9.19 billion.
Earnings were assisted by 9% higher sales volume and an 8% increase in prices, and sales in developing markets surged 30%. While all segments recorded double-digit sales growth, volumes were strongest in its safety and protection, agriculture and nutrition, and electronics and communications segments.
"Our science-powered innovation, keen focus on customers and disciplined execution contributed to delivering outstanding results, including double-digit sales increases in every segment and in every region," DuPont CEO Ellen Kullman said in a statement. "Innovation that addresses population-driven megatrends around food, energy and protection coupled with ongoing productivity and execution will continue to differentiate DuPont."
Reflecting its confidence, DuPont raised its fiscal 2011 guidance to a range of $3.65 to $3.85 a share, up from its earlier range of $3.45 to $3.75 a share. Analysts are looking for a full-year profit of $3.71 a share.