Higher Trading Volume Fuels CBOE Holdings, Inc. Earnings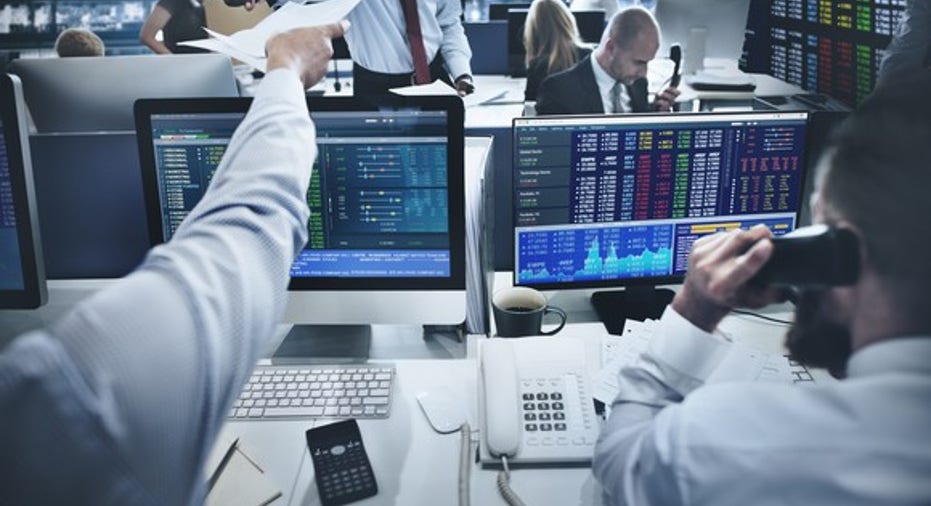 CBOE Holdings(NASDAQ: CBOE)reported fourth-quarter financial results on Feb. 6. The operator of the largest U.S. options exchange benefited from heightened trading in its proprietary index products and announced that its acquisition of a rival exchange was nearing completion.
Image source: Getty Images.
CBOE Holdings results: The raw numbers
| Metric | Q4 2016 | Q4 2015 | Year-Over-Year Change |
| --- | --- | --- | --- |
| Operating revenue | $163.2 million | $156 million | 5% |
| Operating income | $75.1 million | $75.9 million | (1%) |
| Earnings per share | $0.55 | $0.61 | (10%) |
Data source: CBOE Holdings Q4 2016 earnings press release.
What happened with CBOE Holdings this quarter?
Operating revenue rose 5% to $163.2 million, mostly due to a 4% increase in transaction fees to $115.4 million.
Total trading volume jumped 13% year over year to 305.8 million contracts, or 4.85 million per trading day. Average revenue per contract (RPC), however, declined 8%, to $0.377, mainly due to higher volume discounts and incentives.
Total operating expenses increased 10% to $88.1 million, driven by higher professional fees and services related to CBOE's pending acquisition of Bats Global Markets (NYSEMKT: BATS). Core operating expenses -- which exclude volume-based expenses, depreciation and amortization, accelerated stock-based compensation expense, and unusual or one-time expenses -- were $53.2 million, up 7% compared with the prior-year quarter.
All told, operating income -- adjusted to exclude acquisition-related expenses and other special items -- rose 8% $79.8 million. Adjusted net income to common stockholders improved 5% to $51.5 million. Adjusted earnings per share, aided by share buybacks, also increased 7% to $0.63.
What management had to say
"The fourth quarter capped off another year of solid financial results for CBOE Holdings, highlighted by record trading in our SPX options and VIX futures," said CEO Edward Tilly in a press release.
Tilly also provided an update on its acquisition of exchange operator Bats:
Looking forward
CBOE issued a financial outlook for fiscal 2017, including:
Core operating expenses in the range of $214 million to $218 million, up 3% to 5% compared with 2016
Capital expenditures of $46 million to $48 million, up 4% to 8% year over year
"We finished 2016 on a strong note and enter 2017 excited about expanding our sources of value creation and the diversification of our earnings profile we expect to achieve through our acquisition of Bats," added CFO Alan Dean. "Our strong financial position and operating cash flow generation has allowed us to invest in CBOE's future, and we look forward to executing on our strategy to deliver long-term value creation for our stockholders."
Find out why CBOE Holdings is one of the 10 best stocks to buy now
Motley Fool co-founders Tom and David Gardner have spent more than a decade beating the market. (In fact, the newsletter they run, Motley Fool Stock Advisor, has tripled the market!*)
Tom and David just revealed their ten top stock picks for investors to buy right now. CBOE Holdings is on the list -- but there are nine others you may be overlooking.
Click here to get access to the full list!
*Stock Advisor returns as of February 6, 2017
Joe Tenebruso has no position in any stocks mentioned. The Motley Fool recommends CBOE Holdings. The Motley Fool has a disclosure policy.