Higher oil prices helps Chevron post a profit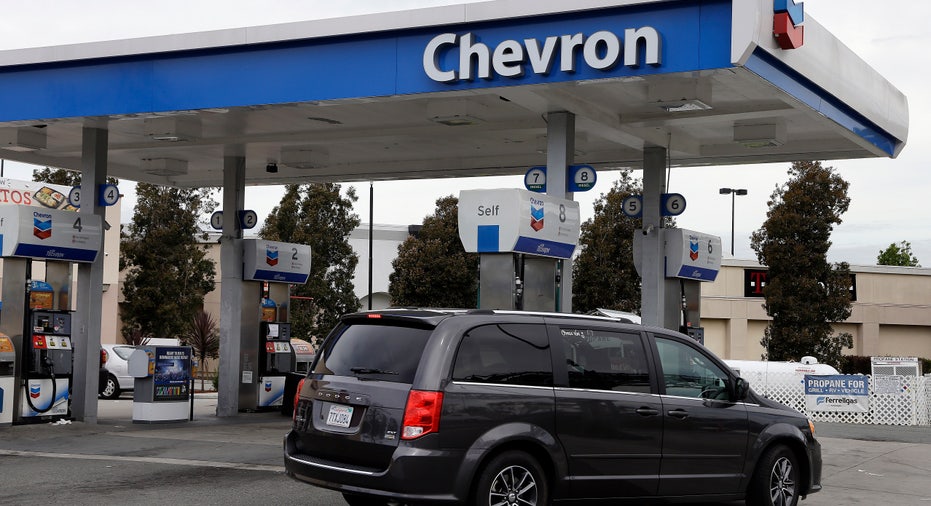 Rising oil prices helped Chevron post a profit in the first quarter after reporting a loss in the same period a year ago.
Crude prices have risen to close to $50 a barrel this year after dipping below $30 a barrel last year, boosting the finances of oil companies. Rival Exxon Mobil Corp., for example, said Friday that its profit during the first quarter more than doubled.
Chevron reported first-quarter net income of $2.68 billion, or $1.41 per share, in the first three months of the year, compared with a loss of $725 million, or 39 cents per share, in the same period a year ago.
The results topped Wall Street expectations, but Chevron does not adjust its reported results based on one-time events such as asset sales. The average estimate of nine analysts surveyed by Zacks Investment Research was for earnings of 85 cents per share.
Revenue rose 41 percent to $33.42 billion, beating expectations of $32.01 billion
Shares of Chevron Corp. rose 73 cents to $106.20 in midday trading Friday.
_____
Elements of this story were generated by Automated Insights using data from Zacks Investment Research. Access a Zacks stock report on CVX at https://www.zacks.com/ap/CVX
_____
Keywords: Chevron, Earnings Report