Higher Costs Weigh on Kellogg 1Q Profit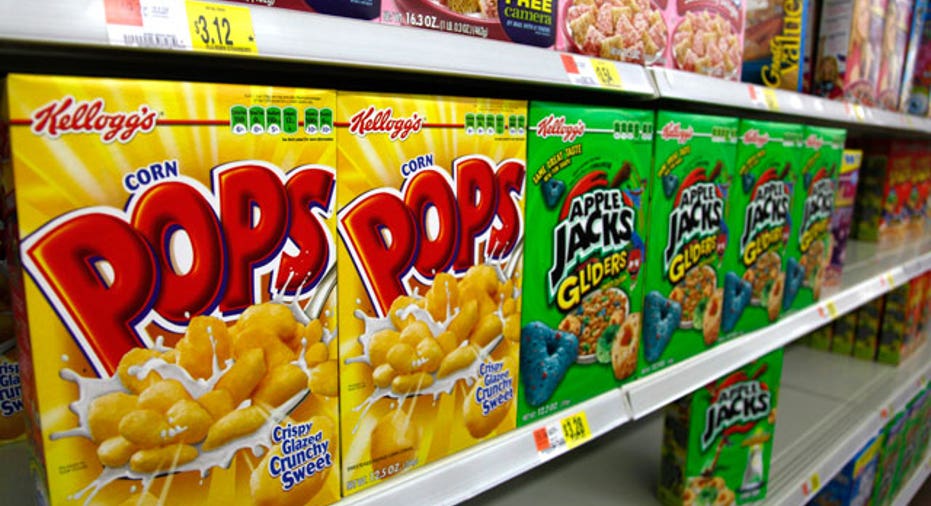 Kellogg (NYSE:K) revealed on Wednesday a narrowed first-quarter profit, hurt by higher costs that could not be wholly offset by gains in its global cereal and snack businesses.
The maker of cereals and snacks such as Pop-Tarts, Eggo and Cheez-Its posted net income of $365 million, or $1 a share, down from $417 million, or $1.09 a share, in the same quarter last year, and short of average analyst estimates polled by Thomson Reuters $1.04 a share.
Kellogg attributed the weaker results to higher input costs and brand building as the company reinvested as part of its strategic goals. The company has also predicted rising commodity prices that it said will likely weigh on its profit for quarters to come.
Revenue for the three months was $3.48 billion, up 5% from $3.3 billion a year ago, virtually matching the Street's view of $3.4 billion. Sales were led by a 4% increase in North America and an 8% year-over-year gain in its international markets, as demand for cereal and snacks continued to widen.
"Our top-line growth reflects our increased emphasis on innovation, investment in brand building and net price realization," Kellogg CEO John Bryant said in a statement. "Our momentum is building, as demonstrated by strong share gains in most of our U.S. categories."
The company increased its fiscal internal net sales growth to 4% but stood by its 2011 operating profit growth guidance of approximately flat to down 2% year-over-year.
Assuming an estimated 9 cent foreign exchange benefit, the company forecasts fiscal earnings in the range of $3.42 to $3.49 a share. Analysts are looking for a profit of $3.48.