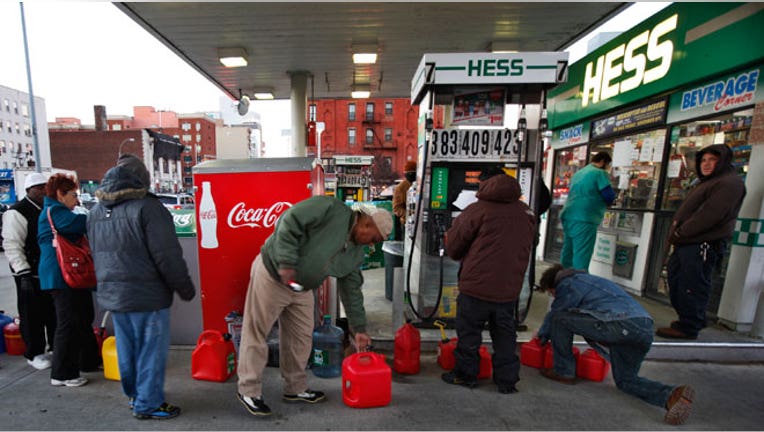 Energy giant Hess Corp. (NYSE:HES) said it is more than doubling its quarterly dividend and initiating a share buyback program of up to $4 billion, while it looks to transform itself into an exploration and production company.
Shares of Hess jumped 3.97% to $69.18 a share in afternoon trading Monday.
Hess explained in a letter to shareholders that it is exploring options for its entire downstream business, which includes retail, marketing and energy trading. It expects to become a "pure play" exploration and production company once it fully exits its downstream businesses.
Hess will raise its annual dividend to $1 a share from 40 cents. The dividend boost will begin in the third quarter.
The Houston-based company also said it is adding six new independent directors to its board.
"The newly transformed Hess will be a pure play E&P company with a focused, higher growth, lower risk portfolio of world-class assets," Hess CEO John Hess said in the letter to shareholders.
Activist shareholder Elliott Management, which amassed a 4% stake in Hess, has put pressure on the company to focus its portfolio. It urged Hess to spin off its assets in the Bakken shale region and other U.S. formations to separate them from Hess gasoline stations and less prolific international assets.
"While motivated by Elliott's plan, Hess's proposal falls dramatically short of what is needed," Elliot Management said in a statement released Monday afternoon. The statement referred to the changes at Hess as "partial" and "incomplete," while also criticizing Hess for the long tenures of its CEO and board members.
Hess described Elliott on Monday as "a hedge fund with almost no oil and gas experience and known for aggressive tactics" whose suggestions amounted to "little more than financial engineering based on flawed assumptions."
Elliott's founder, Paul Singer, came under fire from Hess.
"For the most part, his proposals would orphan our most promising assets and foreclose the potential for future real value creation," Hess said in its letter. "We are convinced that Singer's agenda would destroy shareholder value."
The company also quoted analysts who share criticism of Elliott's proposals.
Hess reported earnings in January that revealed a fourth-quarter profit, as its refining and marketing operations returned to the black. Hess also announced that it would sell its terminal network and complete its exit from the refining business by closing its refinery in Port Reading, N.J.