Hess' Loss Deepens on Weakness in Energy Prices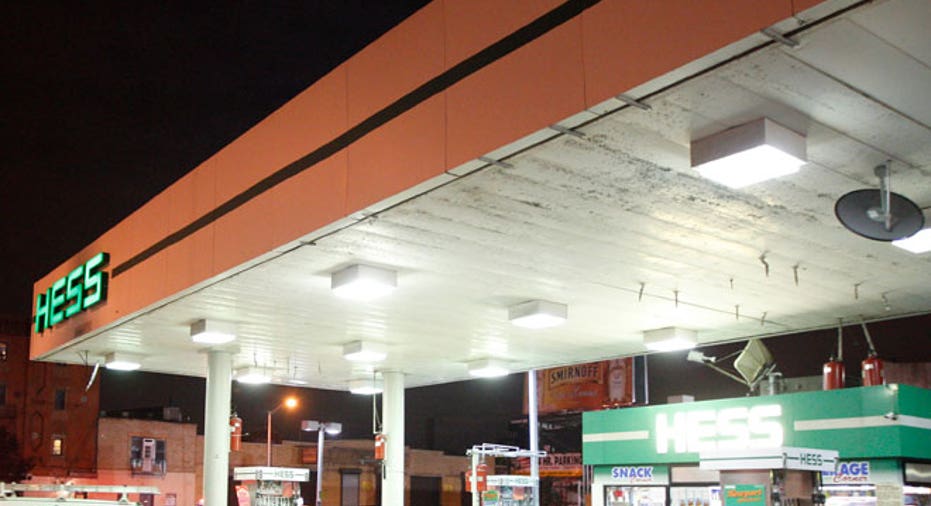 Hess deepened its loss in its fourth quarter amid big drops in energy prices.
The company, however, reaffirmed its 2016 production forecast, predicting 330,000 to 350,000 barrels of oil equivalent per day.
Hess, like most energy companies, has been hurt by the extended tumble in commodity prices.
For the period ended Dec. 31, Hess said average selling prices for crude fell 42% from the prior year to $43.73 a barrel. Selling prices for natural gas liquids plunged 57% to $9.61 a barrel.
In all, Hess reported a loss of $1.82 billion, or $6.43 a share, compared with a loss of $8 million, or 3 cents a share, a year earlier. Excluding one-time items, such as an impairment charge of $1.36 billion, Hess's per-share loss was $1.40 a share, narrower than the loss of $1.48 predicted by analysts polled by Thomson Reuters.
Capital spending on exploration and production fell 40% from the prior year to $943 million, as Hess cut back on activities in the U.S., Norway and Equatorial Guinea. The company said it expects these expenditures for 2016 to be $2.4 billion, or about 40% lower than 2015.
Total revenue, which includes nonoperating income, fell 45% to $1.39 billion. Analysts had expected $1.49 billion in revenue.
Production increased 1.7% to 368,000 barrels of oil equivalent per day, driven by growth in North American shale production. The company had expected 360,000 barrels of oil equivalent.
Total year-end proved reserves fell 24% to 1,086 million barrels of oil equivalent, primarily due to downward revisions resulting from lower crude oil prices.
Shares of Hess, which are down 39% in the past three months, fell 1.3% in light premarket trading.
Write to Austen Hufford at austen.hufford@wsj.com