Here's Why Yintech Investment Holdings Ltd. Lost Its Luster and Fell as Much as 13%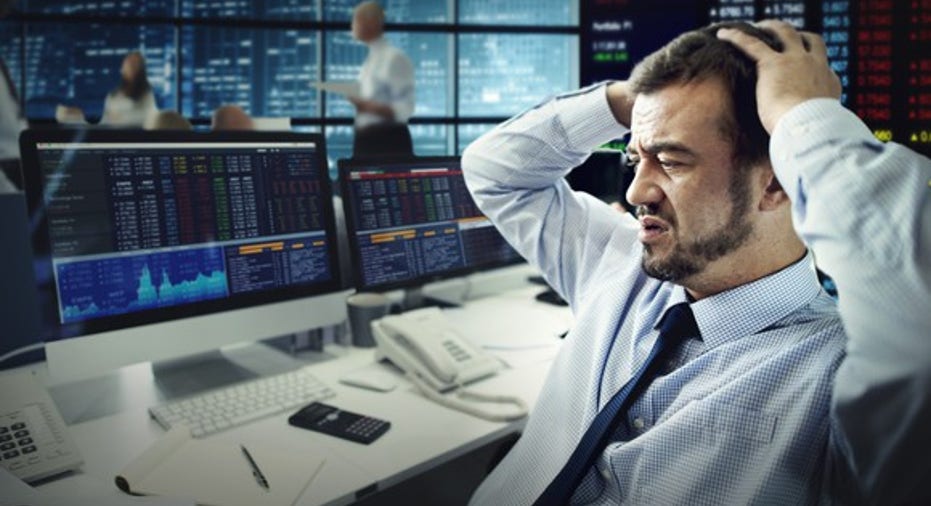 What happened
Shares of Yintech Investment Holdings (NASDAQ: YIN), a China-based company that allows investors to buy and sell precious-metal commodities online, such as gold and silver, tumbled as much as 13% during Monday's trading session. The culprit appears to be an April 24-dated 6-K filing with the Securities and Exchange Commission.
So what
According to today's filing, Yintech was notified by the Guangdong Precious Metals Exchange, one of three exchanges that the company operates on, that: "it had adjusted its spot commodity trading business in light of new market development, and in particular, it will terminate the trading of all the current products on the exchange on May 6, 2017." It continued: "As a result, we will no longer be able to generate revenue from our business carried out on the Guangdong Precious Metals Exchange after May 6, 2017.
Image source: Getty Images.
According to Yintech's 6-K filing, the Guangdong Exchange accounted for 41% of the company's commissions and fees last year, and as of March 2017 this figure was down to 26% of commissions and fees.
The filing suggests uncertainty on whether new products will be introduced at some point in the future, or even how the new trading rules will affect the Guangdong Exchange. In the interim, Yintech plans to divert its capital investments away from the Guangdong Exchange and toward the Shanghai Gold Exchange and Tianjin Precious Metals Exchange, which are unaffected by today's news.
Now what
Today's news is yet another reminder of how unpredictable China and its investments can be at times.
Yintech, according to Wall Street's estimates, was on track to earn $2.63 in EPS this year, which made it one of the best bargains on paper based on a P/E comparison to other investment service providers. However, today's news clearly changes the game. Yintech is set to lose about a quarter of its revenue, and there's little telling what that might do to the company's profits at this point.
As a faint glimmer of hope, it is possible that we see business from Guangdong diverted to the other two precious-metal exchanges, thus minimizing the impact of todays' news in the months to come. The problem is we just don't know, and this uncertainty is what's fueling the highly emotional trading of investors today in Yintech's stock. Hopefully we'll get a little more bottom-line clarity from management in the weeks to come.
10 stocks we like better than Yintech Investment HoldingsWhen investing geniuses David and Tom Gardner have a stock tip, it can pay to listen. After all, the newsletter they have run for over a decade, Motley Fool Stock Advisor, has tripled the market.*
David and Tom just revealed what they believe are the 10 best stocks for investors to buy right now... and Yintech Investment Holdings wasn't one of them! That's right -- they think these 10 stocks are even better buys.
Click here to learn about these picks!
*Stock Advisor returns as of April 3, 2017
Sean Williams has no position in any stocks mentioned. The Motley Fool has no position in any of the stocks mentioned. The Motley Fool has a disclosure policy.