Here's Why These Oil & Gas Royalty Trusts Rallied in January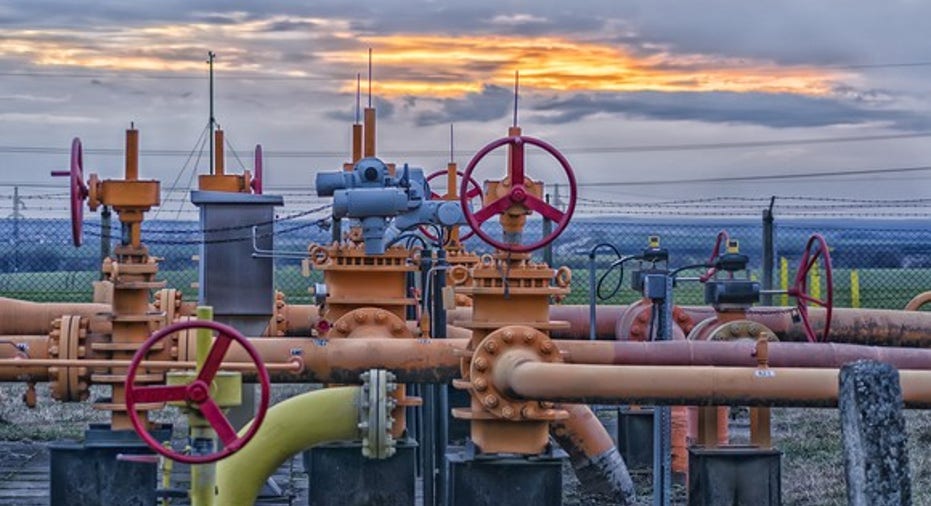 What happened
January proved to be a great month for investors of BP Prudhoe Bay Royalty Trust (NYSE: BPT), San Juan Basin Royalty Trust (NYSE: SJT), and Sabine Royalty Trust (NYSE: SBR), which rallied 27%, 14%, and 10%, respectively. What was interesting about those sharp rebounds is that they came even though crude oil did not budge and gas prices slumped. Here's why investors looked past those prices last month and started bidding up these Trusts.
So what
In early January BP Prudhoe Bay Royalty Trust declared its fourth-quarter dividend. The Trust said it would pay slightly more than $0.99 per unit for the quarter, which was up from a bit less than $0.68 per unit last quarter. In fact, BP Prudhoe Bay's dividends have been averaging around $0.70 per unit each quarter for more than a year. Fueling the most recent increase is the fact that oil prices have finally seemed to stabilize above $50 per barrel. That is giving income investors more confidence in the Trust's ability to pay dividends at a higher rate going forward, with their bullish buying fueling the rally in the unit price.
Image source: Getty Images.
Sabine Royalty Trust also declared its latest distribution in early January. The Trust said it would pay more than $0.21 per unit for the month, up from more than $0.14 per unit in December. Fueling Sabine's higher dividend was a roughly $5 per barrel rise in its average realized price of oil and an increase in gas sales volumes net to the trust. Again, income investors seemed to see the growing distribution as a sign that the company would pay out at a higher level in the future.
San Juan Trust, on the other hand, actually declared a smaller payout for the month of January. The Trust announced a cash distribution of around $0.04 per unit for the month, down from roughly $0.06 per unit in the prior month. A combination of lower production and realized gas price drove the decline. Investors, however, seemed to shrug this off because gas prices had been on the rise in recent months, which could fuel larger distributions from the trust in 2017.
Now what
With oil and gas prices improving over the past year, royalty trusts are generating more income to distribute to investors. One of the drivers of those higher prices is improving supply and demand fundamentals, which suggest that prices could continue rising. Investors certainly seem to believe that to be true, which is why they have been buying up units of these royalty trusts.
10 stocks we like better than BP Prudhoe Bay Royalty TrustWhen investing geniuses David and Tom Gardner have a stock tip, it can pay to listen. After all, the newsletter they have run for over a decade, Motley Fool Stock Advisor, has tripled the market.*
David and Tom just revealed what they believe are the 10 best stocks for investors to buy right now... and BP Prudhoe Bay Royalty Trust wasn't one of them! That's right -- they think these 10 stocks are even better buys.
Click here to learn about these picks!
*Stock Advisor returns as of February 6, 2017
Matt DiLallo has no position in any stocks mentioned. The Motley Fool has no position in any of the stocks mentioned. The Motley Fool has a disclosure policy.