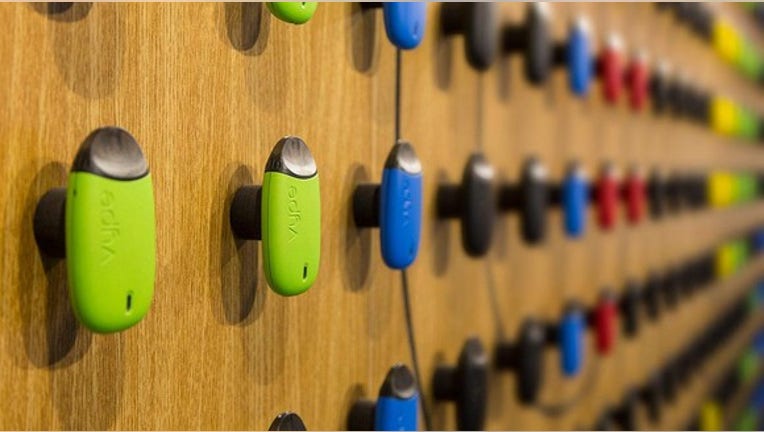 Global tobacco giant Philip Morris International (NYSE: PM) has found surprising success with its iQOS heated-tobacco product. What's come as an even greater surprise is the extent to which the company has embraced the concept of reduced-risk products.
Philip Morris has explicitly said that it sees a world where its traditional cigarettes no longer exist, and it has moved aggressively to roll out the iQOS platform in test markets like Japan. Now, though, competitor British American Tobacco (NYSEMKT: BTI) is looking to make its competing heated-tobacco product, glo, available in the island nation. That's setting BAT and Philip Morris up for a battle royal that could say a lot about the staying power of iQOS and its first-mover advantage.
What BAT is doing
British American Tobacco has made aggressive moves to further the worldwide commercialization of its glo product. In Japan, BAT is currently available in limited test markets, but the company has said that it intends to expand its offerings to the Osaka market in early July, and also in areas close to Tokyo. With the desire to open flagship stores in Tokyo and Osaka promoting the product, BAT is looking for a nationwide launch by the end of 2017.
In addition, earlier this month, the company launched the product in Canada, where it has the slightly different name, i-glo. The initial focus was on the Vancouver market, but BAT intends to move eastward into other provinces in the months to come. Plans to expand into the South Korean market later this summer will also involve a head-to-head battle with iQOS, which Philip Morris also intends to release there in the near future.
Vype devices. Image source: British American Tobacco.
Why Japan is so important
There are several reasons why Japan has emerged as the first battleground for heated-tobacco products like glo and iQOS. The most important has to do with the regulatory environment in Japan, because liquid-based e-cigarettes aren't allowed in the island nation. That gives the heat-not-burn method that iQOS and glo both use a competitive advantage compared to jurisdictions that allow both heated tobacco and liquid-based e-cigarettes side by side.
The other reason Japan is so important is that the early results from testing there have been strong. Philip Morris has seen market share for its iQOS platform soar into the high-single-digit percentages after just a short period, demonstrating the commitment that customers have toward the prospect of switching from traditional cigarettes to a potentially lower-risk alternative. The fact that consumers are making the switch -- sometimes from rival cigarette makers -- explains why British American is wasting no time getting its competing product up and running.
What should Philip Morris expect?
The big question mark, though, is what Philip Morris International should expect in its other markets. BAT has made it clear that it wants to lead in what it calls the Next Generation Product category, which includes not only heated tobacco, but also its Vype brand of liquid-based vapor products. Philip Morris has also demonstrated its commitment to a wider range of reduced-risk products, but the momentum that iQOS has gained makes it the natural go-to product for the foreseeable future.
Meanwhile, the pending merger of BAT and Reynolds American (NYSE: RAI) could mean a fight over the lucrative U.S. market. Philip Morris has given rights to commercialize iQOS in the U.S. to former parent Altria, and its recent application with the Food and Drug Administration (FDA) attempts to push forward with making the product available to American consumers. Part of BAT's thought process in making the merger offer to Reynolds was the ability to share next-generation product expertise, and that showed the importance of the area to British American.
For now, Philip Morris will simply continue along the path it has already planned, with the goal of making iQOS as big a product line as possible. In the long run, British American's competitive efforts were inevitable. That doesn't necessarily mean that it will be successful in supplanting Philip Morris' first-mover advantage, but it does mean that the initial period of unchallenged dominance for iQOS is coming to an end.
10 stocks we like better than Philip Morris InternationalWhen investing geniuses David and Tom Gardner have a stock tip, it can pay to listen. After all, the newsletter they have run for over a decade, Motley Fool Stock Advisor, has tripled the market.*
David and Tom just revealed what they believe are the 10 best stocks for investors to buy right now... and Philip Morris International wasn't one of them! That's right -- they think these 10 stocks are even better buys.
Click here to learn about these picks!
*Stock Advisor returns as of May 1, 2017
Dan Caplinger has no position in any stocks mentioned. The Motley Fool has no position in any of the stocks mentioned. The Motley Fool has a disclosure policy.