Here's Why the Media Is So Mad at Wells Fargo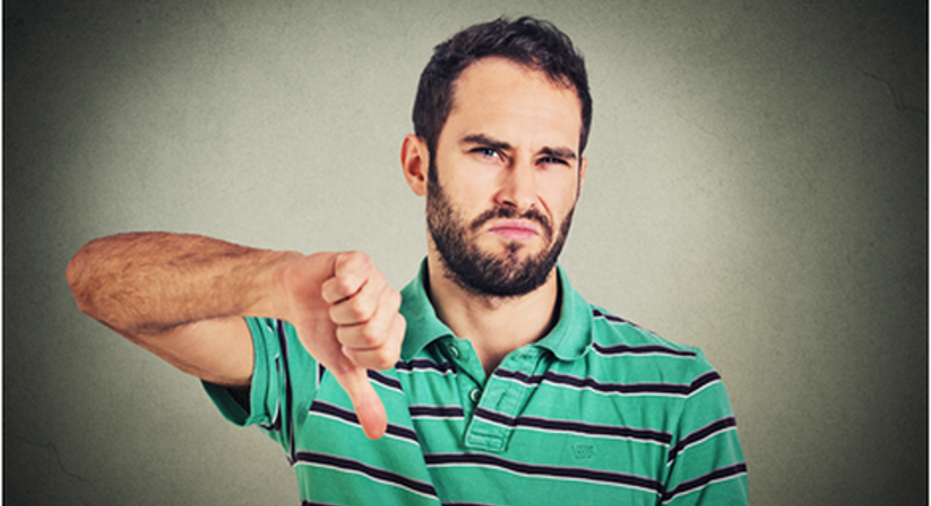 Image source: iStock/Thinkstock.
After writing glowingly about Wells Fargo (NYSE: WFC) for five years, I feel like a naive idiot. And I'm not alone; there are countless other analysts and commentators who did the very same thing -- not to mention, of course, Warren Buffett.
We succumbed to the bank's propaganda.
We believed chairman and CEO John Stumpf when he, like a broken record, repeatedly referred us to the bank's Vision & Values.
And for those of us who took him up on this, here's what we read:
And...
And...
And...
And...
Etc., etc.
Of course, we now know that much of this was a farce.
It was a way to redirect our attention away from what was really going on at the nation's third largest bank by assets.
Yes, as I've argued so many times in its defense in the past, Wells Fargo made it through the financial crisis. That's pretty awesome. And it's pretty commendable.
But now we all know that while it was boasting about not needing TARP money in 2008 and lambasting competitors like Bank of America for pursuing growth for the sake of growth, it was simultaneously putting suffocating pressure on its lowest-paid employees to sell additional financial products to customers who would be harmed by them.
And it's been doing this for years -- perhaps as far back as 1998, when Wells Fargo was taken over by Norwest Bank (where Stumpf and his predecessor, Richard Kovacevich, came from).
Then, when the massive fraud perpetrated against millions of its customers came to light, what did Stumpf do?
He blamed his "team members."
But not just any "team members," only those at the bottom. Those who labored away in its branches for something like $14 an hour.
Indeed, here's how he described the now-filthy rich executive who led the division in which the fraud occurred when she was forced out in July (long after the fraud came to light):
This is ludicrous. Tolstedt was a "standard bearer" of Wells Fargo's culture?A "role model for responsible, principled" leadership?She had a "passion for serving" customers?
Two million fake accounts were opened for customers under her watch. TWO MILLION.5,300 employees were fired trying to sell eight financial products to every customer -- even, or perhaps especially, to vulnerable elderly people who live on only a couple thousand dollars a month, at most.
To make matters worse, when employees tried to blow the whistle on the practice, some even emailing Stump directly about it, they were fired.
But not just fired.
If countless reports are to be believed, which seems reasonable to me, Wells Fargo's managers placed black marks in the official banking records that make it all but impossible for these people to find another job in banking.
Think about that for a second...
These are people who already didn't make enough money to comfortably support a family. And then Wells Fargo tries to destroy their ability to provide for themselves and, certainly in many cases, their children?
It would be bad enough if, say, Citigroup, with its vast history of abuses, had done something like this.
But Wells Fargo?
One of the most respected American companies for over a century and a half?
The company that Warren Buffett, one of the finest and most generous people alive on planet Earth, has praised repeatedly over the 26 years he's been its biggest shareholder?
Needless to say, I think all of us have learned an important lesson, here: You can never take what corporate executives say at face value. Even the seemingly best ones may have something to hide.
A secret billion-dollar stock opportunity The world's biggest tech company forgot to show you something, but a few Wall Street analysts and the Fool didn't miss a beat: There's a small company that's powering their brand-new gadgets and the coming revolution in technology. And we think its stock price has nearly unlimited room to run for early, in-the-know investors! To be one of them, just click here.
John Maxfield owns shares of Bank of America and Wells Fargo. The Motley Fool owns shares of and recommends Wells Fargo. The Motley Fool has the following options: short October 2016 $50 calls on Wells Fargo. The Motley Fool recommends Bank of America. Try any of our Foolish newsletter services free for 30 days. We Fools may not all hold the same opinions, but we all believe that considering a diverse range of insights makes us better investors. The Motley Fool has a disclosure policy.