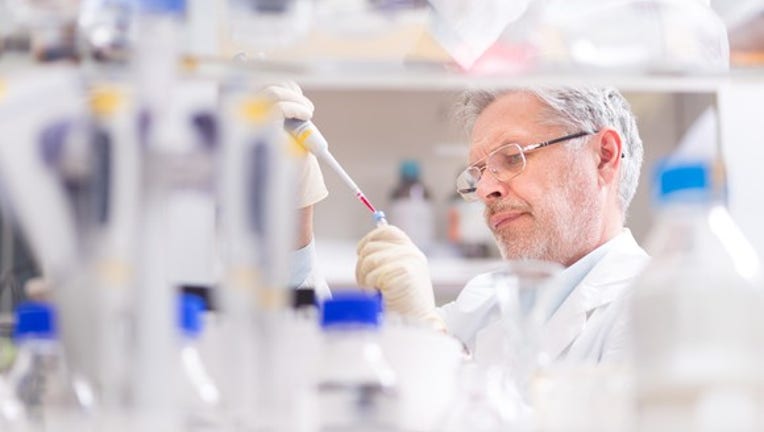 Ionis Pharmaceuticals (NASDAQ: IONS) has had plenty of good news over the last couple of months:
The Food and Drug Administration approved its spinal muscular atrophy drug Spinraza in December.
It signed a deal with Novartis (NYSE: NVS) to develop and commercialize two early-stage cardiovascular disease drugs in January.
The biotech reported positive data from two phase 3 trials for its triglyceride-lowering drug volanesorsen.
But the best is yet to come for the biotech.
Image source: Getty Images.
Data, approval, launch, repeat
It appears from the phase 3 data that volanesorsen should be able to get approved. It's not a perfect drug -- it has some side effects -- but the risk-benefit profile looks strong enough to gain approval, especially given the unmet need in patients with rare diseases -- familial partial lipodystrophyand familial chylomicronemia syndrome -- that cause severely high triglyceride levels, which Ionis is going after.
Ionis recently announced plans to spin off its cardiovascular drugs, including volanesorsen and the Novartis-partnered drugs, into a separate company called Akcea. Ionis will get royalties ranging from the mid-teens to the mid-20s on the drug as well as a 50% cut of the milestone payments and royalties from the Novartis partnership.
Next up in the late-stage pipeline, investors will get to see data from IONIS-TTRRx, which treats familial amyloid polyneuropathy, sometime this quarter. Assuming the data from the phase 3 trial are positive, IONIS-TTRRx should be able to get onto the market soon after volanesorsen. Positive data could also convince Ionis' marketing partner, GlaxoSmithKline, to test the drug against the cardiomyopathyversion of the disease.
Next-generation antisense
Image source: Getty Images.
Ionis is built on a platform technology called antisense where the drug binds to a specific RNA and, for most of the drugs, signal for their degradation. Lower levels of the RNA results in lower levels of the disease-causing protein the RNA codes for.
Over the years -- many, many years -- Ionis has improved the technology to increase the drugs' potency through increasing the binding of the drug to the RNA and by decreasing degradation of the drug.
Ionis' newest drugs use Generation 2.5 chemistry that can provide up to a 10-fold increase in potency over the Generation 2.0 version. Ionis has also developed a ligand-conjugated antisense (LICA) technology that can target drugs to specific tissue. The combination of Generation 2.5 and LICA makes for very potent drugs, which can decrease doses and reduce side effects.
The new technology has gotten the backing of Ionis' partners. AstraZeneca and Johnson & Johnson are developing drugs with Ionis that use the combination of both technologies. Bayer recently exercised its option to develop a LICA-based drug and the aforementioned deal with Novartis was for LICA-based drugs as well.
Deals to pay for it all
Amazingly, despite having about two dozen drugs in the clinic and essentially no royalties from drugs yet, Ionis was able to cover all of its expenses through up-front and milestone payments from partners during the fourth quarter.
Ionis still has five unpartnered drugs in its pipeline that it could license to generate more cash and has plans to add three to five drugs this year (although some of those drugs could already be partnered under research collaborations with partners). And, to top it off, royalties income will ramp up as the launch of Spinraza continues and volanesorsen and IONIS-TTRRx are hopefully launched in the years to come.
10 stocks we like better than Ionis PharmaceuticalsWhen investing geniuses David and Tom Gardner have a stock tip, it can pay to listen. After all, the newsletter they have run for over a decade, Motley Fool Stock Advisor, has tripled the market.*
David and Tom just revealed what they believe are the 10 best stocks for investors to buy right now... and Ionis Pharmaceuticals wasn't one of them! That's right -- they think these 10 stocks are even better buys.
Click here to learn about these picks!
*Stock Advisor returns as of April 3, 2017
Brian Orelli has no position in any stocks mentioned. The Motley Fool owns shares of and recommends Ionis Pharmaceuticals and Johnson & Johnson. The Motley Fool has a disclosure policy.