Here's Why the Best Is Yet to Come for Ferrellgas Partners, L.P.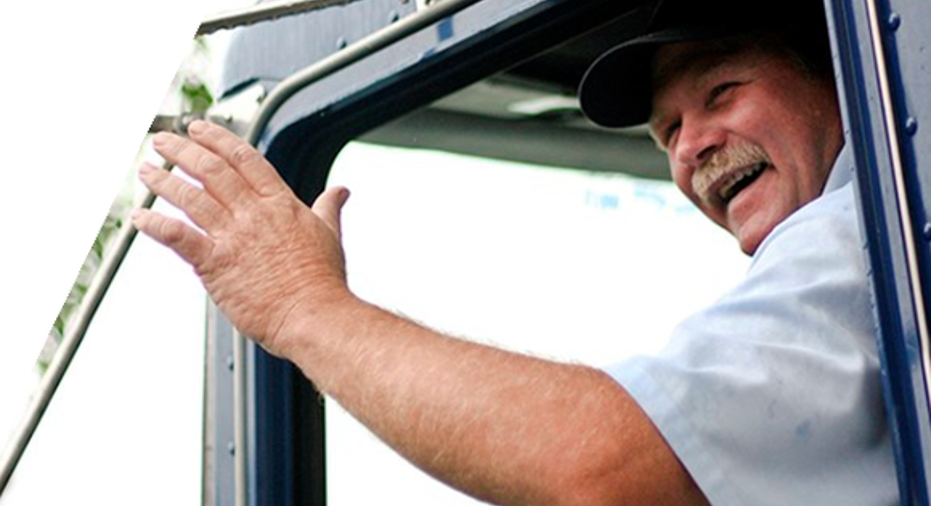 Ferrellgas Partners, L.P. (NYSE: FGP), with its propane distribution focus, got itself into a jam recently with a series of midstream acquisitions. As oil prices started to fall, the company's push into the midstream oil and gas industry dimmed the partnership's overall outlook. But it did what no partnership wants to do and, as a result, better days are likely ahead for Ferrellgas.
The cut
On Nov. 22, 2016, Ferrellgas Partners announced that it was cutting its distribution from $2.05 per unit a year to just $0.40. That's a massive 80% distribution cut. Although the company had telegraphed the move when it released fiscal 2016 earnings in September, the distribution cut was much larger than originally hinted at. That was an ugly moment for a partnership that had maintained at least a $2.00-per-unit, per-year distribution for most of its existence.
Image source: Ferrellgas Partners, L.P.
But it was probably the best available choice, driven by two main factors. First, the weather over the past couple of years has been particularly warm. That led to a decrease in demand for propane and, thus, fewer propane deliveries -- which is what Ferrellgas actually gets paid for; it basically passes the cost of propane on to its customers. To put a number on this problem, in 2016 propane volumes were roughly 18% below their 2014 levels.
However, Ferrellgas has lived through warm weather before without a dividend cut. The straw that broke the camel's back was factor No. 2: an ill-timed push into the midstream business that materially increased the company's debt load. The company's long-term debt increased nearly 80% between the start of 2014 and the end of 2016. When oil prices started to fall and demand for Ferrellgas' acquired midstream assets faltered, it was faced with few desirable options.
Refocused on the future
So the partnership cut the distribution (and wrote down the value of its midstream business). That cut, however, is expected to free up $160 million a year in cash that would have otherwise gone out the door in distributions. And that will help Ferrellgas mend its balance sheet, which is now a priority for the propane distributor. That said, the propane business is highly seasonal, so it may take a few quarters for the recovery to gain steam.
Meanwhile, Ferrellgas is getting a small assist from the weather, which was 4% colder in the fiscal second quarter than it was a year ago. That helped increase propane deliveries by 7%. It's still hampered by weak demand for its midstream assets, but that business only makes up around 20% of Ferrellgas' top line at this point. And Ferrellgas continues to expand its propane business via acquisitions, which is typical in the industry.
FGP Revenue (Quarterly) data by YCharts.
The results are mixed so far, with distributable cash flow notably lower year over year in the fiscal second quarter. But that was more than enough to cover the lowered distribution, which should give Ferrellgas Partners the breathing room it needs to get the balance sheet back in order. That's not going to happen quickly, and it still has to deal with underperforming midstream assets, but the distribution cut was an important step in the right direction.
A turnaround play
Ferrellgas is a turnaround story today that's only appropriate for aggressive investors. It has a heavy debt load and a struggling midstream business that have already forced a distribution cut. And because of the highly cyclical nature of the propane business, material progress on the debt front is likely months away. But management is well aware of the problems and is intent on fixing things, having already taken the most painful step in the recovery process. And that means the future is likely to be much brighter than the recent past for investors.
10 stocks we like better than Ferrellgas PartnersWhen investing geniuses David and Tom Gardner have a stock tip, it can pay to listen. After all, the newsletter they have run for over a decade, Motley Fool Stock Advisor, has tripled the market.*
David and Tom just revealed what they believe are the 10 best stocks for investors to buy right now... and Ferrellgas Partners wasn't one of them! That's right -- they think these 10 stocks are even better buys.
Click here to learn about these picks!
*Stock Advisor returns as of April 3, 2017
Reuben Brewer has no position in any stocks mentioned. The Motley Fool has no position in any of the stocks mentioned. The Motley Fool has a disclosure policy.