Here's Why the Apple Inc. iPhone 7 Could Face a Delay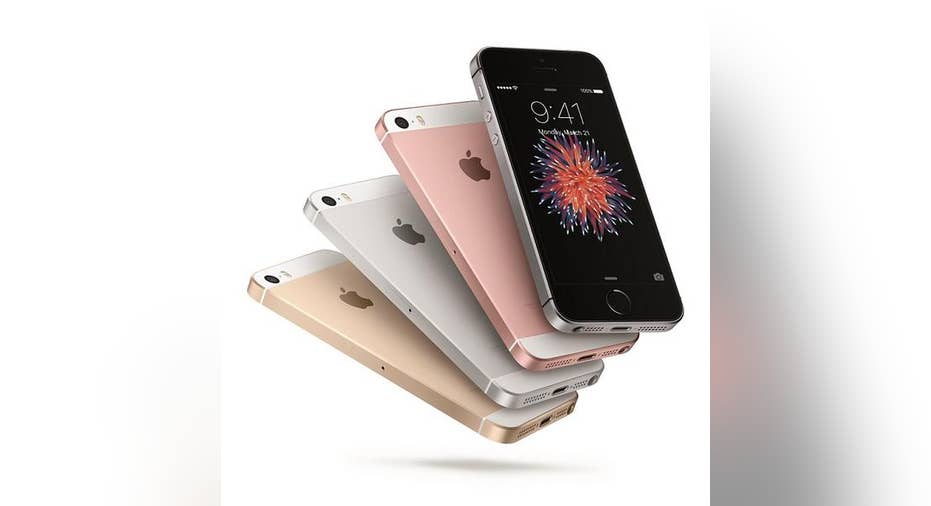 Image source: Apple.
As a result of earthquakes in Japan, analyst Jasmine Lu with Morgan Stanley (via Barron's) says that Sony's production plants were offline as of Sunday. As many readers likely know, Sony provides the CMOS image sensors to Apple for its iPhone.
According to Lu, in the event that Sony's production equipment has been damaged, "the possibility of a lengthy outage must be considered, given the nearly five-month lead time for CMOS lines."
What's the word from Sony?A Sony spokesperson told Reuters that it is "not expecting any immediate supply disruption" since the company has "some inventories right now." The spokesperson also promised that Sony would "make an announcement promptly if any supply issues emerge."
This isn't a whole lot to go on, but concerned investors should keep a close eye for any press releases from Sony regarding any issues with supply.
What could this mean for Apple?Apple is expected to launch new iPhones in September of this year. If Lu is correct about the lead times for CMOS image sensor production, then this means that Sony needs to be in volume production for the sensors that Apple will use in the new iPhones now.
Additionally, per Lu, the yield rates on the new camera modules has apparently been "low." This is unsurprising given that the new sensors are likely to be significantly more advanced than the ones found in the current iPhone products.
The modules themselves are also going to need to be quite thin if Apple intends to both dramatically slim the bodies of the next iPhones while possibly eliminating the "camera bump" that has been present since the iPhone 6 series.
Apple will almost certainly need to launch its next-generation iPhone in September of this year; the iPhone 6s series of phones are getting stale and in order to get potential customers excited, the iDevice maker needs to introduce next-generation phones.
I don't see this as a potential showstopper for Apple. Apple is a very important customer to Sony, and I am sure that Apple will provide Sony with whatever financial incentive necessary to ensure that as Sony's factories come back online, Apple gets "first dibs" on wafer allocation.
This might lead to initial supply tightness for the iPhone 7, but as long as customers are able to place (pre) orders for the new iPhones, the risk of Apple losing business to, say, a competitor, are probably quite low.
How can Apple defend against such issues in the future?Apple relies solely on Sony for its rear-facing camera sensors, so significant disruptions to Sony's production capability are clearly something that Apple should worry about.
Going forward, I wonder if Apple may be able to strike a deal with Sony to have the latter build CMOS sensor manufacturing plants in other potentially less earthquake-prone regions. Apple could also aim to bring image sensor design completely in-house, with the aim of being able to manufacture the design at multiple companies in different regions.
The article Here's Why the Apple Inc. iPhone 7 Could Face a Delay originally appeared on Fool.com.
Ashraf Eassa has no position in any stocks mentioned. The Motley Fool owns shares of and recommends Apple. Try any of our Foolish newsletter services free for 30 days. We Fools may not all hold the same opinions, but we all believe that considering a diverse range of insights makes us better investors. The Motley Fool has a disclosure policy.
Copyright 1995 - 2016 The Motley Fool, LLC. All rights reserved. The Motley Fool has a disclosure policy.