Heres Why Teekay Offshore Partners L.P. Is Plunging Today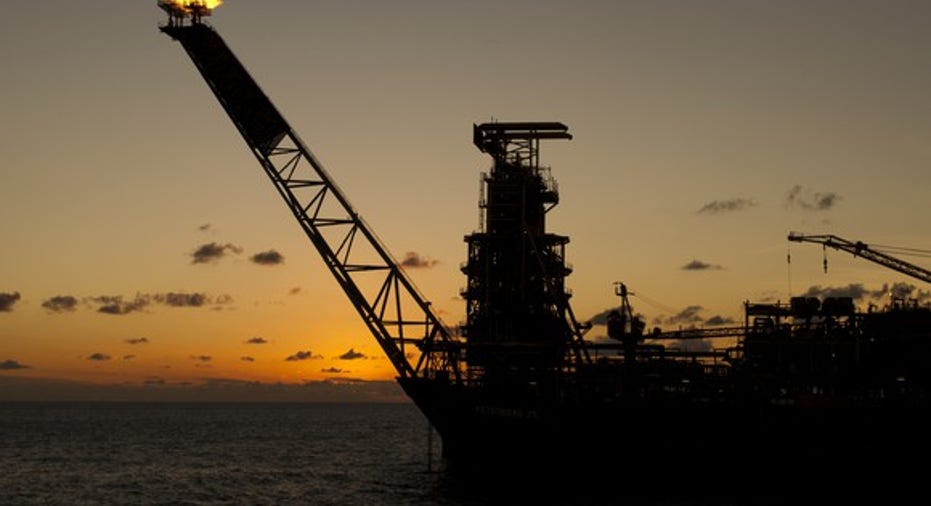 What happened
Shares of Teekay Offshore Partners (NYSE: TOO)plunged on Thursday, down more than 15% at 3:15 p.m. EDT. Driving the sell-off was the company's first-quarter report, during which earnings fell versus last year because of a contract dispute with Brazilian oil giant Petrobras (NYSE: PBR). That sell-off was a key contributor to itsparent company's double-digit plunge today.
So what
Teekay Offshore Partners generated $141.3 million in total cash flow from vessel operations (CFVO) during the quarter. While that was a 4.8% improvement from last quarter, CFVO is down 14.9% from last year's first quarter. Meanwhile, distributable cash flow also increased from last quarter, up 41.6% to $30.6 million. However, thatmetric is still down more than 50% from the year-ago period.
Image source: Getty Images.
Driving the sequential increase was higher cash flows from the company's shuttle tanker and floating production, storage, and offloading fleets. That performance made the company's results come in better than its expectations.
But that's where the good news ended. CEO Ingvild Sther stated in the press release:
The company expects to record a $12 million increase in vessel operating expenses next quarter relating to this ship. As a result of this and other items, cash flow will fall sharply next quarter.
Now what
Teekay Offshore Partners has run into its share of problems over the past year because of the oil market's downturn. Not only has it had more than one customer end a contract earlier than anticipated, but one of its growth projects has also experienced delays and cost overruns that will probably push its timeline into early 2018. This string of problems has rattled investors, who are losing their patience with regard to the company's ability to turn things around.
10 stocks we like better than Teekay Offshore PartnersWhen investing geniuses David and Tom Gardner have a stock tip, it can pay to listen. After all, the newsletter they have run for over a decade, Motley Fool Stock Advisor, has tripled the market.*
David and Tom just revealed what they believe are the 10 best stocks for investors to buy right now... and Teekay Offshore Partners wasn't one of them! That's right -- they think these 10 stocks are even better buys.
Click here to learn about these picks!
*Stock Advisor returns as of May 1, 2017
Matt DiLallo has no position in any stocks mentioned. The Motley Fool has no position in any of the stocks mentioned. The Motley Fool has a disclosure policy.