Here's Why Stillwater Mining Company's Stock Is Soaring Today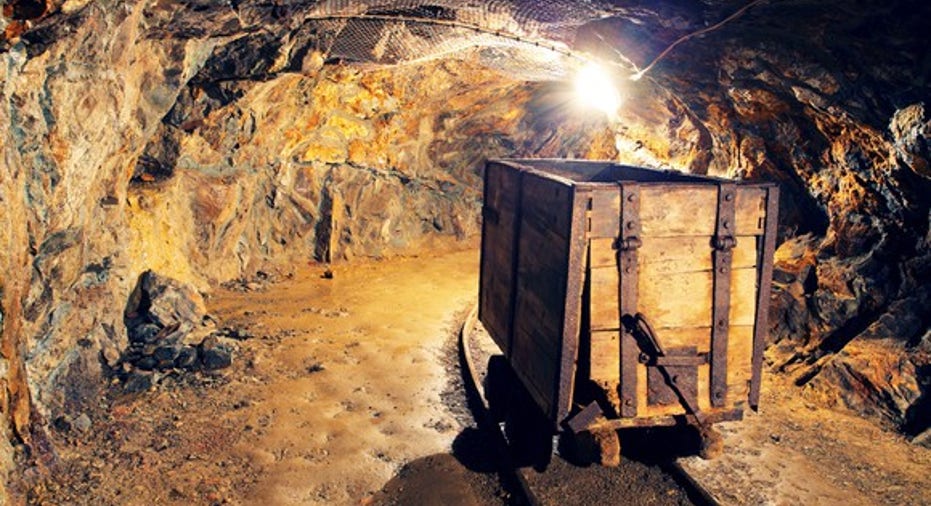 Image source: Getty Images.
What happened
Shares of Stillwater Mining Company (NYSE: SWC) soared on Friday and were up more than 18% by 12:30 p.m. EST. Driving the rally was the announcement that the platinum and palladium miner agreed to an acquisition offer by South African miner Sibanye Gold (NYSE: SBGL).
So what
Sibanye Gold is offering $18 per share in cash for Stillwater Mining, which is a 25% premium to the company's average trading price over the past month. The offer values the company at $2.2 billion and would hand over control ofthe only U.S. primary producer of platinum and palladium to the South African gold company.
For Sibanye Gold, the deal is about diversifying not only beyond its namesake commodity but outside of its home country. It also marks the company's third large deal over the past 15 months that will position it to become the world's third largest producer of palladium, an essential metal for catalytic converters used in automotive exhaust systems as well as being a critical component in fuel cells.
Sibanye Gold has already secured financing for the transaction as well as the support of its largest investors, which makes this deal more likely to go through. That leads the company to believe that it can close the acquisitionin the second quarter of next year.
Now what
Given that this is an all-cash deal at a hefty premium, it is less likely that Stillwater will draw a higher bid. Moreover, given today's rise in the stock price to roughly $17.50 per share, there's not much more upside left for those holding on. Because of that, investors should consider cashing in and investing their windfall in a stock that has more upside.
10 stocks we like better than Stillwater Mining When investing geniuses David and Tom Gardner have a stock tip, it can pay to listen. After all, the newsletter they have run for over a decade, Motley Fool Stock Advisor, has tripled the market.*
David and Tom just revealed what they believe are the 10 best stocks for investors to buy right now... and Stillwater Mining wasn't one of them! That's right -- they think these 10 stocks are even better buys.
Click here to learn about these picks!
*Stock Advisor returns as of Nov. 7, 2016
Matt DiLallo has no position in any stocks mentioned. The Motley Fool has no position in any of the stocks mentioned. Try any of our Foolish newsletter services free for 30 days. We Fools may not all hold the same opinions, but we all believe that considering a diverse range of insights makes us better investors. The Motley Fool has a disclosure policy.