Here's Why Stericycle Inc.'s Stock Is Getting Shredded Today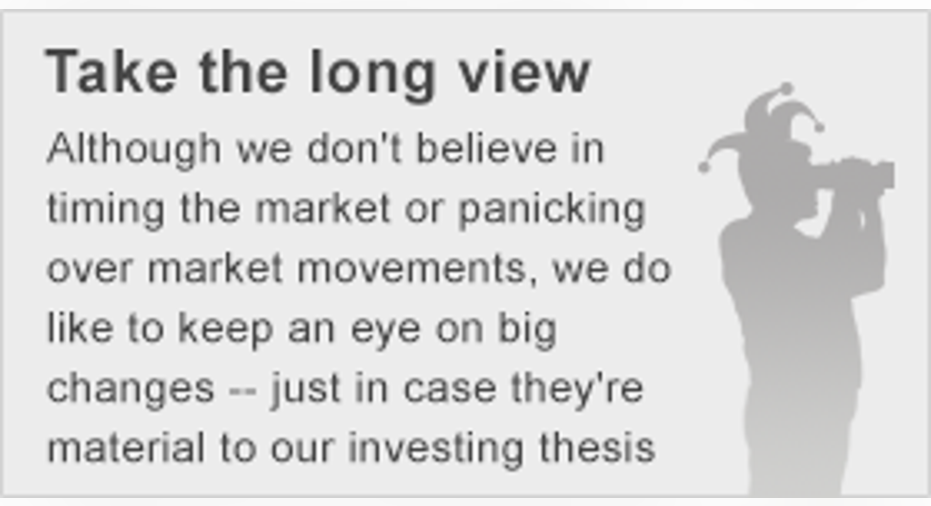 Stericycle's stock today. Image source: Flickr user Mike Haw.
What: Shares of Stericycle were down as much as 20% by 10:30 a.m. ET on Friday after the company reported lackluster first-quarter earnings.
So what: While Stericycle's revenue grew at a brisk pace, up 31.8% year over year, and 35.4% on a constant currency basis, earnings did not grow. Instead, earnings actually fell 3.4% to $1.10 per share. That's due to continued weak industrial hazardous waste revenue as well as a delay in capturing the expected synergies from the company's Shred-it acquisition.
COO Brent Arnold noted the integration issue on the company's conference call:
This delay will result in $20 million of expected synergies being pushed into 2017, with the full impact not being felt until 2018. That said, the company remains confident it will achieve the full synergies.
However, with this pushed-back time frame, the company needs to adjust its guidance for the full year. It now sees revenue in the range of $3.6 billion to $3.66 billion, down from its prior outlook for revenue of $3.65 billion to $3.74 billion. Earnings guidance, likewise, is coming down, in the range of $4.90-$5.05 per share, as opposed to $5.28-$5.35 per share.
Now what: On the one hand, Stericycle is putting its customers over profit, which isn't necessarily a bad long-term move. However, for an acquisition-driven company, it should have integration down to a science, which implies it might have bitten off a bit more than it could chew with Shred-it. The market clearly is concerned that this deal might not deliver the earnings power that Stericycle envisioned when it announced the transaction. Now, it needs to redouble its integration efforts to ensure that this deal does deliver as expected.
The article Here's Why Stericycle Inc.'s Stock Is Getting Shredded Today originally appeared on Fool.com.
Matt DiLallo owns shares of Stericycle. The Motley Fool recommends Stericycle. Try any of our Foolish newsletter services free for 30 days. We Fools may not all hold the same opinions, but we all believe that considering a diverse range of insights makes us better investors. The Motley Fool has a disclosure policy.
Copyright 1995 - 2016 The Motley Fool, LLC. All rights reserved. The Motley Fool has a disclosure policy.