Here's Why Stemline Therapeutics Stock Fell 36.9% This Morning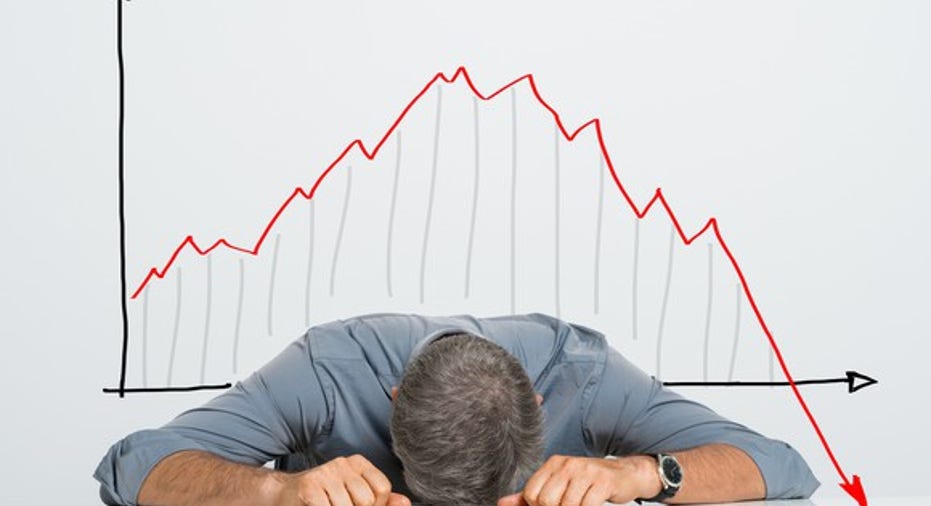 Image source: Getty Images.
What happened
Shares of Stemline Therapeutics (NASDAQ: STML) tumbled nearly 37% this morning after investors learned that a patient died in a clinical trial involving its lead drug candidate, SL-401. The news was not reported by the company, but confirmed by the patient's family and first reported by Adam Feuerstein of TheStreet.
So what
Not hearing the news directly from management is bad enough, but the death occurred the day before a Jan. 19 stock offering for $45 million. Worse still, this is the third death to occur in a clinical trial involving SL-401 from a side effect known as capillary leak syndrome, a form of low blood pressure. The company had responded to previous patient deaths by altering dosing regimens, so the recent death hints that the drug may not be safe enough for human use in its current form or dosing.
Safety concerns now seem likely to derail an otherwise effective drug candidate -- an increasingly common theme for next-generation immunotherapy treatments. As Feuerstein writes, in earlier clinical trials "SL-401 has demonstrated robust overall tumor response rates of 84%, including 56% complete or near-complete response in patients enrolled in its clinical trial." The company had previously expected to use phase 2 results to obtain marketing approval for the drug candidate, but that now could be in doubt.
Investors hopeful that Stemline Therapeutics can weather patient deaths in the same way asJuno Therapeutics may want to consider the stark differences between the two. Juno Therapeutics had over $820 million in cash on hand at the end of September thanks to fully committed collaboration partners. In other words, it has a war chest that allows it to potentially make it through clinical holds and safety reviews or worse. By contrast, Stemline Therapeutics ended September with $50 million in cash on hand. The recent $45 million stock offering will help, but it may not be enough to overcome extra regulatory scrutiny or, worse, abandoning a once-promising drug altogether.
Now what
This is yet another reminder for investors that efficacy and safety go hand in hand to get a drug candidate onto the market. Despite promising early results for next-generation immunotherapy treatments, the inability to control fatal side effects -- likely stemming from our lack of understanding of biology -- could severely limit their advance. For now, investors will need to await an update from Stemline Therapeutics, but it certainly doesn't look very encouraging.
10 stocks we like better than Stemline Therpeutics When investing geniuses David and Tom Gardner have a stock tip, it can pay to listen. After all, the newsletter they have run for over a decade, Motley Fool Stock Advisor, has tripled the market.*
David and Tom just revealed what they believe are the 10 best stocks for investors to buy right now... and Stemline Therpeutics wasn't one of them! That's right -- they think these 10 stocks are even better buys.
Click here to learn about these picks!
*Stock Advisor returns as of January 4, 2017
Maxx Chatsko has no position in any stocks mentioned. The Motley Fool recommends Juno Therapeutics. The Motley Fool has a disclosure policy.