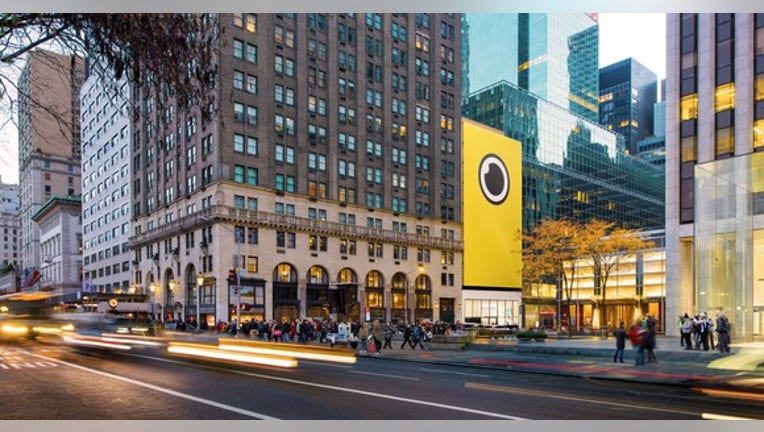 Easily one of the most aggravating aspects of Snap's (NYSE: SNAP) forthcoming IPO is the fact that investors buying the Class A shares being offered will get exactly zero votes per share. No more, no less. While it's common for tech companies to set up capital structures that preserve majority voting power for insiders, it's uncommon for public investors to get no votes at all. Typically, investors will get at least one token vote per share, even if that vote is effectively useless in practice.
Having an ineffective vote is a corporate governance risk factor, but having no vote is a corporate governance travesty. This is the first time that a company is going public under such controlling terms. Now we know why.
Image source: Snap.
Who's the boss?
The New York Times reported yesterday that the real reason why Snap is so averse to giving investors votes is based on Snap's seed funding round half a decade ago. Lightspeed Venture Partners provided Snap's first funding round of $485,000, led by Lightspeed partner Jeremy Liew. The venture capitalist reportedly included onerous terms in the initial investment, including a right-of-first-refusal clause for future funding rounds, combined with the right to increase ownership of Snap in subsequent rounds. That gave Lightspeed great control over Snap's future funding prospects, as other investors looking for a piece of the start-up may shy away.
Lightspeed partner Jeremy Liew. Image source: Lightspeed Venture Partners.
It's not uncommon for venture capitalists to attach right-of-first-refusal clauses and "pro-rata" rights to their investments. Pro-rata rights allow early investors to at least maintain their ownership percentage in subsequent funding rounds in order to avoid dilution. What's far less common are "super pro-rata" rights, which allow the investor to increase their ownership percentage in subsequent rounds -- which is what Lightspeed required here.
These terms indeed later proved to be a roadblock for a potential funding round with General Catalyst. Founders Evan Spiegel and Bobby Murphy were told by their lawyers that these terms were customary, which isn't entirely true. Spiegel then reportedly set about creating a new class structure that would consolidate voting power and also negotiated with Liew to remove the terms.
Lightspeed did not participate in any subsequent rounds (Snap went all the way through a Series F), but considering the fact that Lightspeed has 86.6 million Class A and Class B shares combined (43.3 million shares of each class) that are worth $1.2 billion to $1.4 billion based on the current expected pricing range of $14 to $16 per share, I think Lightspeed did all right on its $485,000 investment. (Lightspeed is selling 4.6 million of its Class A shares in the IPO.)
Spiegel and Murphy are the bosses
This story helps explain why of Snap's three share classes, only Spiegel and Murphy are able to own supervoting Class C shares that get 10 votes per share, while the Class B shares that venture capitalists own only receive 1 vote per share.
Over time, as Class B and Class C shares convert to Class A shares as they're sold to the public, Spiegel and Murphy's collective voting power will only consolidate further and get stronger. If you're thinking about investing in Snap, you better have an awful lot of faith in the pair.
10 stocks we like better than SnapWhen investing geniuses David and Tom Gardner have a stock tip, it can pay to listen. After all, the newsletter they have run for over a decade, Motley Fool Stock Advisor, has tripled the market.*
David and Tom just revealed what they believe are the 10 best stocks for investors to buy right now... and Snap wasn't one of them! That's right -- they think these 10 stocks are even better buys.
Click here to learn about these picks!
*Stock Advisor returns as of February 6, 2017
Evan Niu, CFA has no position in any stocks mentioned. The Motley Fool has no position in any of the stocks mentioned. The Motley Fool has a disclosure policy.