Here's Why SM Energy Co's Stock Plunged 11% in January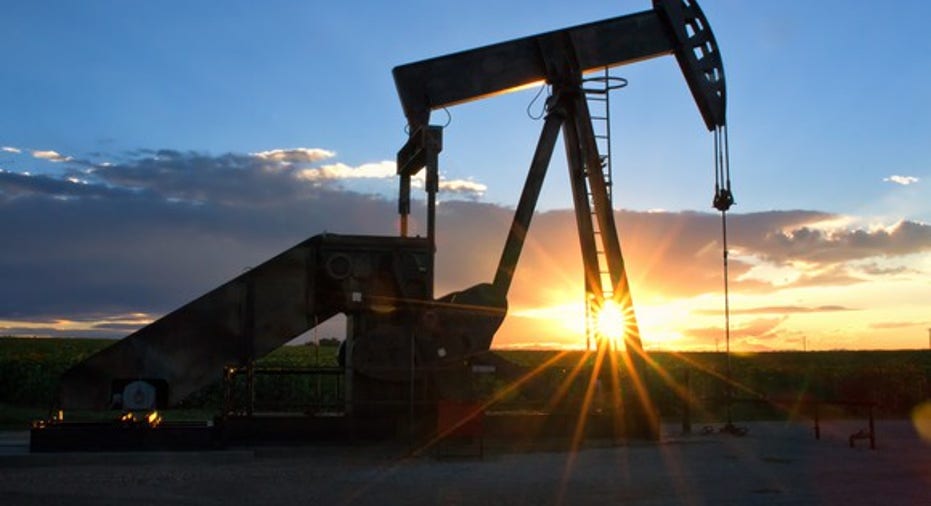 What happened
Shares of SM Energy (NYSE: SM) stumbled into 2017, slumping 11% during the first month. While the company had some good news, investors focused more on what the company did not say.
So what
SM Energy actually got the year started off on the right foot, announcing in early January that it had sold its non-operated Eagle Ford shale assets to a unit of private equity firm KKR (NYSE: KKR) for $800 million. That sale will give SM Energy additional flexibility to aggressively grow its Midland Basin assets over the next few years.
Image source: Getty Images.
Analysts loved the deal, with both Bank of America/Merrill and Baird releasing bullish commentary shortly after its announcement. BofA, for example, initiated the stock at Buy with a $52 price target citing the company's notable transition after selling $2 billion of assets since 2013 to focus on the Midland Basin. Meanwhile, Baird said the stock was underappreciated and reiterated its buy rating and $49 price target. The analyst thought that the company should benefit from rising oil prices due to its focus on the low-cost Midland Basin.
About a week later SM Energy announced that it had put the rest of its Bakken shale assets up for sale by launching a formal bid process for its Divide County assets. The company hopes to close a transaction by mid-year. That announcement follows an earlier divestiture of Bakken assets to Oasis Petroleum (NYSE: OAS). SM Energy used the proceeds from the Oasis Petroleum transaction to help finance an acquisition in the Midland Basin.
Toward the end of the month, SM Energy received another vote of confidence from analysts after KeyBanc said investors should buy shares before its month-end conference call. The analyst thought that the call would prove to be a catalyst for the stock because it would feature an update on its Midland Basin well results. Unfortunately, that call did not turn out to be a catalyst. Instead, shares plunged because the company said it would invest capital in testing its acreage instead of ramping up to full development mode. That suggests production growth could come in below what investors were hoping.
Now what
SM Energy is still in the early stages of a transition from a diversified shale producer to a company entirely focused on the red-hot Midland Basin. This development is taking longer than investors had hoped. However, that is because SM Energy wants to make sure it gets things right by fully optimizing its acreage in the Midland. That strategy could prove to be a winner over the long term.
10 stocks we like better than SM EnergyWhen investing geniuses David and Tom Gardner have a stock tip, it can pay to listen. After all, the newsletter they have run for over a decade, Motley Fool Stock Advisor, has tripled the market.*
David and Tom just revealed what they believe are the 10 best stocks for investors to buy right now... and SM Energy wasn't one of them! That's right -- they think these 10 stocks are even better buys.
Click here to learn about these picks!
*Stock Advisor returns as of February 6, 2017
Matt DiLallo has no position in any stocks mentioned. The Motley Fool has no position in any of the stocks mentioned. The Motley Fool has a disclosure policy.