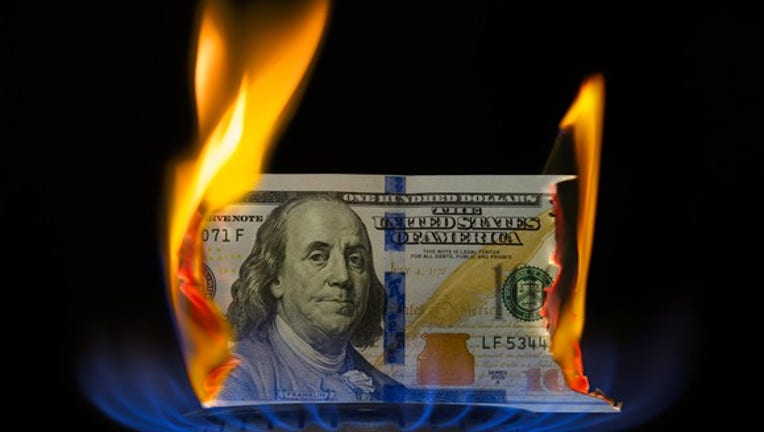 Image source: The Motley Fool, Flickr.
What happened
Shares of Sears Holdings (NASDAQ: SHLD), the troubled retailer behind its namesake brand and Kmart, tumbled as much as 10% on Thursday, hitting a fresh low since the two companies were merged more than a decade ago. The culprit appears to be ongoing concerns about Sears' liquidity.
So what
After examining Sears Holdings' recent restructuring efforts to minimize its costs and inject capital into its money-losing business, credit-rating agency Fitch Ratings decided to keep the speculative rating of CC on the company. Furthermore, it wound up lowering the rating of one of Sears' senior unsecured debt issuances from C to CC. The CC rating is suggestive that a debt default is a growing likelihood. Sears ended its last quarter with nearly $4.5 billion in debt.
According to Fitch, Sears is expected to burn through $1.6 billion in cash in fiscal 2016, and an even more terrifying $1.8 billion in 2017 -- and this is with the assumption of a $250 million benefit from store closures and fewer inventory buys. Although Sears was able to wrangle up a $500 million loan that was backed by the value of its real estate, Fitch's cash-burn estimates would suggest that this loan may not even last two full quarters.
Long story short, Sears could be headed for serious liquidity concerns in the months to come according to this leading credit agency.
Image source: Getty Images.
Now what
This is a pretty grim forecast, and there's simply nothing suggestive from its third-quarter report that investors should expect a turnaround anytime soon. Sears reported a Q3 loss of nearly $7 per share, marking its fifth-consecutive quarterly loss. It also witnessed revenue dive $721 million, to $5 billion, from the prior-year period, as comparable-store sales at Sears and Kmart dipped 7.4% and 4.4%, respectively.
Perhaps the only recent ray of sunshine for Sears is the impending divestiture of its Craftsman brand to Stanley Black & Decker (NYSE: SWK) for $900 million. The deal should allow Stanley Black and Decker to market what's arguably Sears' most prized asset in a number of department stores, while it gives Sears another much-needed cash infusion to help it attempt to navigate the waters in 2017.
However, the real issue here is that cost-cutting isn't a growth strategy, nor is it a means by which Sears can necessarily save itself. Smart long-term investors would be wise to keep a very safe distance from Sears Holdings' stock, which may not survive the year.
10 stocks we like better than Sears Holdings When investing geniuses David and Tom Gardner have a stock tip, it can pay to listen. After all, the newsletter they have run for over a decade, Motley Fool Stock Advisor, has tripled the market.*
David and Tom just revealed what they believe are the 10 best stocks for investors to buy right now... and Sears Holdings wasn't one of them! That's right -- they think these 10 stocks are even better buys.
Click here to learn about these picks!
*Stock Advisor returns as of January 4, 2017
Sean Williams has no position in any stocks mentioned. The Motley Fool has no position in any of the stocks mentioned. The Motley Fool has a disclosure policy.