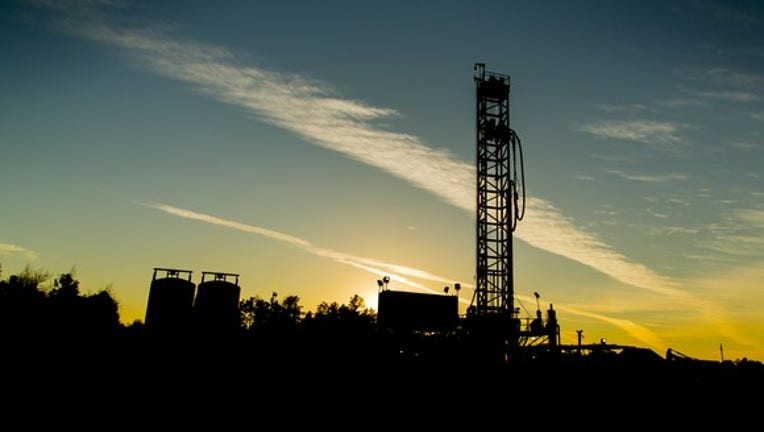 What happened
After a lackluster start to the year, Rice Energy (NYSE: RICE) rebounded sharply in March, rallying nearly 20%. Fueling that bounce was a recovery in natural gas prices, as well as an analyst upgrade.
So what
Natural gas had been under pressure all year, especially after this past February was the warmest since 1954. By mid-March, gas had lost a quarter of its value because of an oversupplied market. However, it awoke from that slumber toward the end of March thanks in part to the triumphant return of winter, which pounded parts of the nation with a major late-season snowstorm. That storm drove up demand for gas, sending the stocks of several gas producers soaring late last month, including Rice Energy and larger rivalsChesapeake Energy (NYSE: CHK) and Southwestern Energy (NYSE: SWN), which both rose more than 5%.
Image source: Southwestern Energy.
While rising gas prices helped ignite Rice Energy's rally, it wasn't the driller's only catalyst last month. The other fuel that drove the stock higher was an analyst upgrade from Stifel, which resumed coverage on the stock with a "buy" rating anda $32 price target. At the time, that price target was more than $10 above the stock's trading price. Incidentally, Stifel also initiated coverage on Southwestern Energy and Chesapeake Energy, awarding them both buy ratings and bullish price targets. In Southwestern's case, while Stifel has concerns about the company's inventory and cost structure, it likes the gas driller's current valuation. Meanwhile, Stifel thought Chesapeake Energy has top-tier assets that position it to succeed in a low-price environment.
However, not all analysts were that bullish on gas stocks. Seaport Global, for example, seemed to sour on Rice Energy at the end of the month, downgrading it from "buy" to "neutral" while lowering its price target from $28 to $26, which was still well above the stock's trading price at the time. But the analyst saw limited upside, given a long-term view that gas would remain around $2.50 per thousand cubic feet.
Now what
While Rice Energy's stock popped last month, analysts still see some upside, even if some think it's limited. Still, the driving factor for where Rice Energy goes from here is the price of natural gas. So investors who don't have an outright bullish view on gas might want to look elsewhere for opportunities, since Rice's stock could quickly give back last month's gains if the fuel cools off again.
10 stocks we like better than Rice EnergyWhen investing geniuses David and Tom Gardner have a stock tip, it can pay to listen. After all, the newsletter they have run for over a decade, Motley Fool Stock Advisor, has tripled the market.*
David and Tom just revealed what they believe are the 10 best stocks for investors to buy right now... and Rice Energy wasn't one of them! That's right -- they think these 10 stocks are even better buys.
Click here to learn about these picks!
*Stock Advisor returns as of April 3, 2017
Matt DiLallo has no position in any stocks mentioned. The Motley Fool has no position in any of the stocks mentioned. The Motley Fool has a disclosure policy.