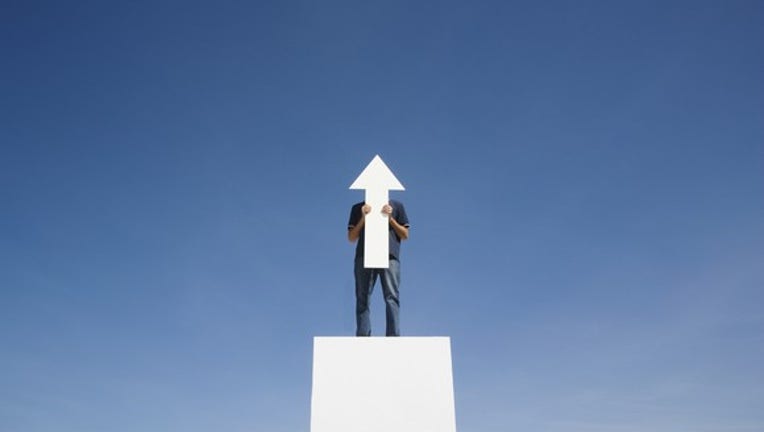 What happened
Shares of Renewable Energy Group (NASDAQ: REGI) rose over 17% this morning following the release of first-quarter 2017 financial results. The period is typically the weakest of the year due to seasonal factors, but the lapse of the critical federal Biodiesel Mixture Excise Tax Credit (BTC) especially hurt the bottom line compared to the year-ago period. Then again, the industry's volatility is hardly a new concern for shareholders, who shrugged off the growing net loss.
Investors are instead focusing on key developments across the company's production portfolio and a surprise acquisition of land near one of its highest-margin assets, and are likely expecting that the BTC will be retroactively reinstated at a later date, as has occurred numerous times in the past. As of 12:21 p.m. EDT, the stock had settled to an 11.2% gain.
Image source: Getty Images.
So what
The nation's largest biodiesel producer grew revenue 40.6% compared to the year-ago period thanks to previous manufacturing upgrades making their presence felt and a 25% increase in gallons sold. Other important highlights for the period are in the table below.
Data source: Renewable Energy Group.
The net loss and adjusted EBITDA look pretty bad compared to the first quarter of 2016, especially given the significant increase in total revenue. That's due to two major factors: (1) an increase in imported gallons, and (2) the lapse in the BTC. The former issue is out of the company's hands (looking at you, regulators), but the latter is likely only a short-term concern.
Renewable Energy Group estimates that first-quarter 2017 adjusted EBITDA would increase by $40 million if the tax credit is retroactively reinstated at a later date. Since this has happened numerous times in the past, investors are probably banking on it happening again -- and that makes a pretty substantial difference for performance during the most recent quarter.
In addition to strong operations across the board for the first quarter, Renewable Energy Group announced that it has acquired the land it was previously leasing for its renewable hydrocarbon diesel biorefinery in Geismar, LA. That includes 82 acres currently used by the 75-million-gallon-per-year facility and 61 adjacent acres that will be used to "support existing production capacity and future expansion opportunities." That's great news for investors.
First, owning the land avoids unnecessary long-term leasing costs. Second, the renewable hydrocarbon diesel produced at Geismar is the most valuable fuel produced by the company. That's because it can be used just like petroleum-derived diesel fuels -- with no engine modifications or blending requirements -- and receives the highest level of tax credits per gallon. The facility also produces renewable naphtha and renewable liquefied petroleum gas.
Even more exciting, it appears Renewable Energy Group is getting serious about its long-term approach to renewable hydrocarbon diesel. At the bottom of the press release announcing the land purchase, the company quietly stated it's also considering expansion plans at various existing biorefineries, especially those on the West Coast, which could receive additional state subsidies.
Now what
Today's gains have pushed Renewable Energy Group stock to levels last seen two years ago. Hopefully, they'll stick. It seems that Mr. Market doesn't give shares the respect they deserve, especially considering the solid execution achieved each and every quarter. Either way, investors have a solid company on their hands.
10 stocks we like better than Renewable Energy GroupWhen investing geniuses David and Tom Gardner have a stock tip, it can pay to listen. After all, the newsletter they have run for over a decade, Motley Fool Stock Advisor, has tripled the market.*
David and Tom just revealed what they believe are the 10 best stocks for investors to buy right now... and Renewable Energy Group wasn't one of them! That's right -- they think these 10 stocks are even better buys.
Click here to learn about these picks!
*Stock Advisor returns as of May 1, 2017
Maxx Chatsko has no position in any stocks mentioned. The Motley Fool has no position in any of the stocks mentioned. The Motley Fool has a disclosure policy.